IFFR to consolidate prize money; reduce competition titles from 15 to eight.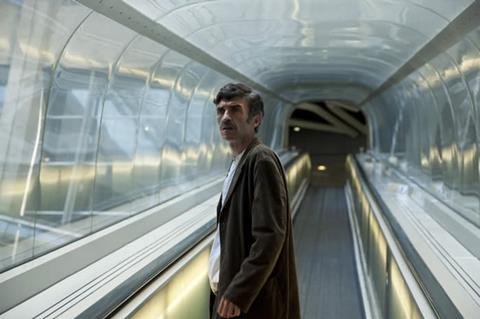 The International Film Festival Rotterdam (IFFR) has shaken up the Hivos Tiger Awards Competition ahead of its 45th edition, set to run Jan 27 to Feb 7, 2016.
The field has been narrowed from 15 films competing for three equal awards of €15,000 to eight films vying for a single Hivos Tiger Award worth €40,000, to be shared by director and producer.
In addition, a special jury award worth €10,000 will be presented to an "exceptional artistic achievement" within the competition.
It marks the first major change at the festival since Bero Beyer was appointed general and artistic director of IFFR, replacing Rutger Wolfson.
"We aim to focus as much attention as we can, as well as we can, on the best, the most innovative, the most original and most challenging works by filmmakers," Beyer explained.
"This is why we have not only increased the prize money, but also chosen a structure in which we will put a new 'Tiger' in the spotlight every day. At IFFR, we strive to celebrate and honour exceptional films and makers, and give them the maximum possible attention."
First title
The first of eight films to be selected for the Hivos Tiger Competition is History's Future, by director and artist Fiona Tan.
Tan's screenplay, written with renowned film critic Jonathan Romney, stars Mark O'Halloran (Calvary), Denis Lavant (Holy Motors) and Johanna ter Steege (Spoorloos).
Part fiction, part documentary and part essay probing the world of today, History's Future is about "a man's odyssey through the turbulence of Europe and his own spirit".
Future plans
As well as a streamlined competition, all of the films that will screen at IFFR 2016 will be included in one of four programme sections.
The first will present new film talent through innovative, daring and original films, some of which will be included in the competition.
The second section will contain inspirational films by established makers. These will be films that already have a distributor and will screen in arthouse cinemas after the festival and are aimed at a broad audience.
The third programme section will use masterclasses, retrospectives and special programmes to go deeper into the world of cinema.
In the fourth section, filmmakers and critics will explore the landscape of film from various angles and the overlaps between film, television and other media will be investigated.
The names of these programme sections and more film titles are set to be announced in the coming months.