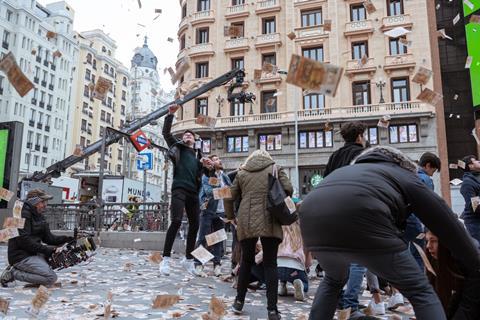 Madrid is fast becoming one of the most attractive and cost-effective European cities in which to shoot film and TV productions. It benefits from Spain's enhanced tax rebate for production, top-flight English and Spanish-speaking crews and film- friendly streets and combines a rich filmmaking tradition with visually stunning historical and contemporary architecture, and a relatively inexpensive cost of living.
The Madrid Film Office (MFO) is the first port of call for all producers shooting in the city. "We offer guidance in filming locations and permits, advice on production and post-production logistics, and mediation with the city authorities and public and private institutions," says Angeles Vacas, coordinator of MFO.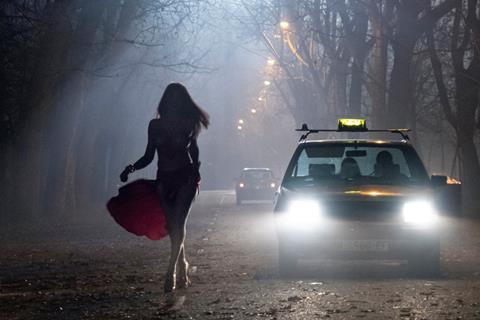 The MFO provides a database of companies and professionals in the audiovisual sector and an ever-evolving locations database. Importantly, the MFO is always open. This is vital to ensure shoots run smoothly by liaising with the city council and further public and private institutions to facilitate public spaces and services for productions.
"We are in permanent contact with the authorities to ensure a legal framework that grants the continuity of productions, specially nowadays with the Covid-19 health crisis," says the office. "This keeps companies, professionals and associations informed regarding the safety protocols and the regulatory context in which they must carry out their activity."
Attracting international film and TV productions to Spain is a priority for the government which has powered up the country's financial incentives: features, television series, animated films and documentaries can now apply for a corporation tax rebate of up to 30% on the first €1m of local expenditure and 25% on the remaining eligible expenses. Additionally, the maximum refund now stands at €10 million, introduced as a measure to help reactivate the industry in the wake of the pandemic.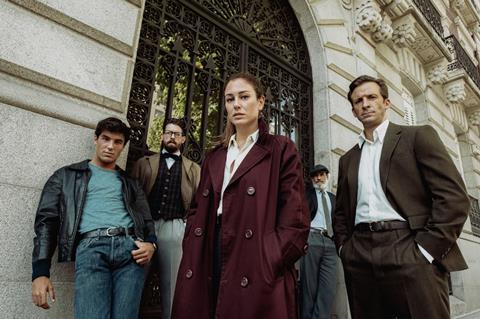 Production in Spain in general and Madrid in particular is bouncing back robustly. From the end of the national lockdown in Spain in June 2020 to the end of October 2020, some 40 series and 17 films have resumed or started filming in Madrid. They include Oscar- winner Alejandro Amenábar's La Fortuna, his first series for Movistar Plus and AMC Studios, Parot, produced by Onza Entertainment, Viacom CBS International Studios and Spanish public broadcaster RTVE for Amazon Prime and Ana Tramel, developed by Tornasol, DeAPlaneta, RTVE and German public broadcaster ZDF.
The city has also played host to fresh seasons of Netflix -backed series Money Heist, Elite and Valeria and new episodes of Little Coincidences and I'm Alive for Amazon Prime.
Feature films shooting in Madrid include Mariano Cohn and Gaston Duprat's Official Competition, produced by The Mediapro Studios and starring Penélope Cruz, and Antonio Banderas, La Abuela the new film from Rec director Paco Plaza, produced by Apache Films, and Ignacio Tatay's The Oher House, produced by filmmaker Álex de la Iglesia's Pokeepsie Films.
The multiple Goya-winnng Madrilenian writer-director Fernando León de Aranoa has also been back behind the camera, shooting The Good Boss, starring Bardem, for Reposado P.C and The MediaPro Studio.
As the capital and geographic centre of Spain, Madrid boasts enviable international transport connections. Spain's high-speed train network, one of the most extensive in the world, spans the country's major cities and brings Barcelona and Seville to just over two hours from Madrid. Adolfo Suárez Madrid–Barajas Airport, commonly known as Madrid-Barajas Airport, is in the top five of Europe's busiest hubs, with direct flights to Europe and global cities including Los Angeles, New York, Boston, Santiago, Buenos Aires and Abu Dhabi.
And on arrival, Madrid-based filmmakers have more than 840 hotels (65% of which are garlanded with four and five stars) and 22,000 tourist apartments and houses available at competitive prices from which to base themselves and take advantage of the city's famed hospitality.
Madrid is ready to entertain.

City of Madrid Film Office is a public service of Madrid City Council whose mission is to promote the city as a filming destination, offer advice to any company or professional who plans to develop their project in Madrid, support the local industry and stimulate local investment.