ACTOR: Singer, songwriter and actor Naomi Scott (www.naomiscottmusic.com) was born and raised in Hounslow with an Indian mother and a "proper London boy" father, yet she began her acting career in Los Angeles where she fronted the hit Disney show Lemonade Mouth.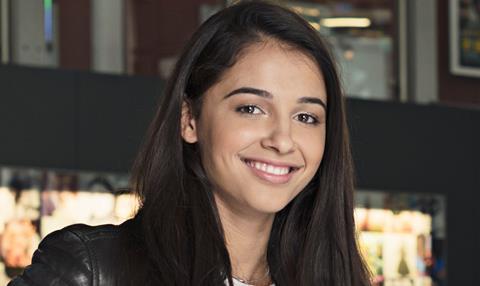 Also notching up a key role in Steven Spielberg's Fox TV series Terra Nova before her AS level exams, Scott made the unusual decision to reverse the normal career path of an aspiring young actor and come back to the UK to forge a career.
Still only 22, she went to a "brilliant local school, not fancy, but they championed the arts and I was into everything they put on".
Signing with a London agency at 15, she was spotted singing in a school play on YouTube and asked to self-tape for Disney, which resulted in Lemonade Mouth.
Now, she's taking her music one EP at a time and the roles as they come (she played Antonio Banderas's daughter in Chilean miners drama The 33, while she was down to the final two for the role in Tomorrowland that ultimately went to Britt Robertson).
Full of personality and honest charm, Scott says: "My perspective on things is maybe different to how a lot of other people maybe make decisions — even if it might take a little bit longer to get where I want to be, I want to look back on every­thing and see things that I believed in, that I made quality work."
Contact
Charlotte Davies, United Agents: cdavies@unitedagents.co.uk
Kirk Whelan Foran, United Agents: kwhelan-foran@unitedagents.co.uk