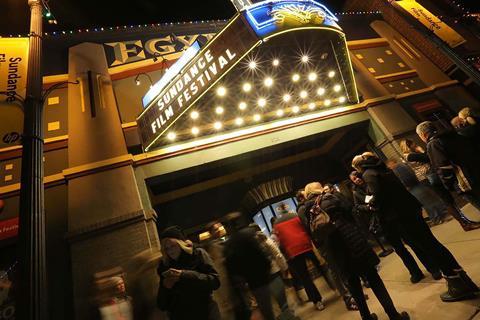 In a programming addition, Sundance Film Festival 2020 has slotted in the world premiere of Jeff Orlowski's documentary The Social Dilemma, and added Born Into Brothels and High Art to its From The Collection strand.
The Social Dilemma explores how tech giants like Google, Twitter, Facebook, Instagram, and YouTube are "reprogramming civilisation".
Sundance brass have also promote previously announced Special Event Love Fraud to a Day One screening at the festival, set to run in Park City, Utah, from January 23–February 2, 2020.
Focus Features/Universal Pictures will present a new DCP of Lisa Cholodenko's 1998 feature debut and Waldo Salt Screenwriting Award-winner High Art starring Patricia Clarkson and Radha Mitchell in From The Collection, alongside 2004 documentary audience award winner Born Into Brothels from Zana Briski and Ross Kaufman.
Additions appear below, with synopses provided by Sundance.
DOCUMENTARY PREMIERES
The Social Dilemma (USA)
Dir: Jeff Orlowski
Never before have a handful of tech designers had such control over the way billions of us think, act, and live our lives. Insiders from Google, Twitter, Facebook, Instagram, and YouTube reveal how these platforms are reprogramming civilisation by exposing what's hiding on the other side of your screen.
Cast: Vincent Kartheiser, Skyler Gisondo, Kara Hayward.
World premiere
FROM THE COLLECTION
Born Into Brothels (USA)
Dirs: Zana Briski, Ross Kaufman
A tribute to the resiliency of childhood and the restorative power of art, Born Into Brothels is a portrait of several unforgettable children of prostitutes living in the red light district of Calcutta. Photographer Zana Briski gives the children cameras as they learn to see the world with new eyes.
High Art (USA)
Dir: Lisa Cholodenko
A story of ambition, sacrifice, seduction and other career moves. Syd, an ambitious female magazine editor, has a chance encounter with her neighbour one night, the enigmatic Lucy, a brilliant photographer who's lost in an underworld of sex and drugs. As the two begin a passionate love affair, a powerful struggle ensues – will Lucy be saved or will Syd be destroyed?
Cast: Patricia Clarkson, Tammy Grimes, Gabriel Mann, Radha Mitchell, Bill Sage, Ally Sheedy.
Click here to read the full feature film roster; Indie Episodics and Special Events; and New Frontier.