EXCLUSIVE: Toronto-based 108 Media has assembled its autumn slate and will commence talks in Toronto on world rights to the documentaries Small Things, Big Things and The Transparentsea Voyage.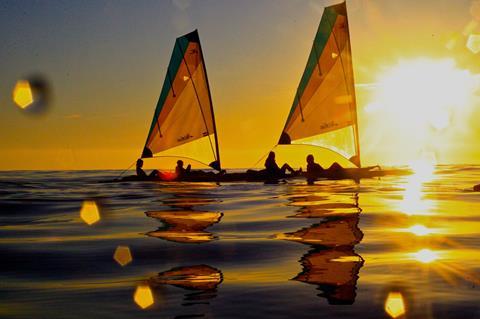 Small Things, Big Things chronicles a day in the life of teachers and students at an alternative village school in India that places emphasis on honing emotion, creativity and social interaction.
The Transparentsea Voyage takes viewers on an auditory journey around the world and explores the making of of 23 songs along 23 coastlines.
CEO Abhi Rastogi's line-up includes the documentary Aussie Rules The World, which follows AFL superstar Brett Kirk on an international mission to save the game he loves. The company is selling North America, Australia and New Zealand and the UK.
The company has also acquired world sales rights to Let's Rap, about a brother-sister rap duo's ill-conceived quest to host their own talk show.
Rounding out the slate is horror-thriller Hostile, 14-year-old director Nathan Ambrosioni's story of a woman who adopts two possessed children. 108 Media represents North America and Asia.