Freshly minted packaging and sales division Verve Ventures will launch sales here on The Twisted from Scott Free Productions' new label Ridley Scott Presents.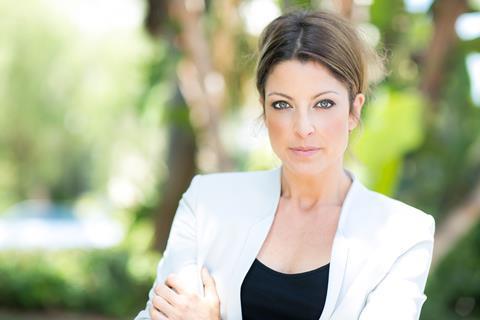 Amy Beecroft [pictured] heads Verve agency's new Verve Ventures, which packaged The Twisted and represents world sales.
Scott, whose The Martian gets its world premiere at the Toronto International Film Festival tomorrow [Sept 11], produced the film with Giannina Scott and Colet Abedi, who developed for Scott's company Cara Films.
Verve client Olatunde Osunsanmi will direct from Ari Schlossberg's screenplay about a troubled child psychologist and a cameraman sent in to interview children at an isolated orphanage in Sierra Nevada following reports of strange occurrences.
Osunsanmi's credits include the upcoming features Dark Moon for Universal and Eden for Gold Circle Films. He also wrote and directed Fourth Kind for Universal and his TV directing credits include Falling Skies, Under The Dome and Minority Report.
"I am thrilled that The Twisted is the first film for Verve Ventures and couldn't have asked for better partners than Ridley, Gianinia and Colet," said Beecroft.
"This is a great example of the high quality, filmmaker driven projects people can come to expect from Verve Ventures."
"We are very excited to be launching this new label with such an exciting and provocative project," said Ridley and Giannina Scott.
"The goal is to produce genre films from filmmakers who have a unique voice and a captivating vision. We hope it's the start of many more to come."
Scott Free Productions COO Justin Alvarado-Brown brokered the deal with Beecroft.