Toronto artistic director Cameron Bailey talks to Jeremy Kay about food trucks, not being a snob and the Tulluride policy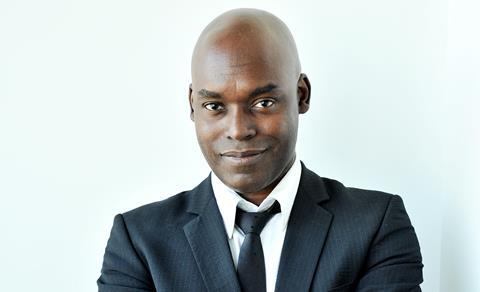 To the matter at hand: define TIFF.
There's that sense of democratic cinephilia. It's really important. We're interested in films that show us the best of what the art film can do but we're not snobs and we don't act like snobs. The other thing is the international side of this is important to us. This is a very diverse city – half of the people who live here weren't born here and we try to programme to our city.
It's a big festival and that's because we're a public festival. We've got really enthusiastic audiences in Toronto and that's why people come. The people who watch the movies know movies. They're knowledgeable and not snobbish about film. It's rare to have that combination and that's why filmmakers love to come to Toronto. We can show everything from very accessible films to quite rarified, experimental films and there's still a public audience for it.
As the subject of your TIFF Gala Al Pacino might say, 'Whaddya got?'
It's a really strong year for auteur cinema. You can look at all the major festivals we've had so far this year [or who have announced their programmes] and find strong, new auteur films – from Berlin to Cannes to Toronto and Venice. I'm excited. We have Susanne Bier's A Second Chance, Eden from Mia Hansen-Løve and new work from Francois Ozon, Christian Petzold, Noah Baumbach – to me these are the auteurs who are in the middle of making their reputations as important filmmakers. We have also got some films that premiered earlier in the year like Mike Leigh's Mr. Turner.
The City To City focus is Seoul. Why?
Giovanna Fulvi, our East and Southeast Asia and City To City: Seoul programmer and I were saying a few weeks back, it's been incredible tapping into this resource of directors who have been working in elevated genre. We've seen Bong Joon-ho, Park Chan-wook and Kim Ki-duk come out of Korea and now there's a whole new generation. We could have filled the section with genre but there's more going on. There are some very cool, dangerous films and some surprises. [Section was unannounced at time of interview and Bailey wasn't saying.]
Earlier this year you and festival director Piers Handling told distributors that if their movie played Telluride they wouldn't get the first-weekend slot in Toronto. Why now?
We were still operating on the old system where we would present what we called the world premiere or the North American premiere in Toronto, but after all that excitable coverage [by media from Telluride] had already happened before we got up on stage it began to feel silly.
And the upshot is…
When we call something a world premiere it's accurate. Audiences understand what that means. We've got a lot of films in our festival and the premiere is so important to our filmmakers we had to ensure these films have the position in the festival they deserve, so that means everything in the first four days will be at least a North American premiere.
How can you schedule now if Telluride only announces a few days before Toronto?
What we do know is what the premiere status is of each of the films. That's very helpful and we didn't know this before.
Those first four days are going to be busy as usual.
It's going to be an exciting first weekend for sure. But the good news is that those premieres will continue through the entire festival. We have significant films including acquisition titles playing all the way until the final Friday. We're trying to schedule the festival to give people the chance to see as much as possible if they stay longer. I have covered festivals for a long time and understand the challenges.
You say the landscape has changed. Explain.
What we were all looking at was how the landscape of film launches was changing. Fall has become such a hothouse atmosphere of films launching for theatrical releases and box office but also for awards attention and especially through festivals. There's become over the last few years an escalated sense – a race to Oscar night that starts in September. Between that and the shift in how the film industry is covered in the media it's changed the landscape entirely.
What has been the media's role in all this?
There's a sense that journalists have to get an opinion out right away. As the credits are rolling you can see faces light up as social media kicks in. We used to have a stable film ecosystem of Venice, Telluride and Toronto where films could launch and people wouldn't start to talk about the Oscar process. Last year there were tweets and posts analysing the Oscar chances of films before September and a lot of this is now coming out of awards-based media that's going anywhere they can smell a contender.
Is TIFF getting too big?
I'm happy with the size of it but what's important is it's impossible for any one individual to cover and feel they've seen everything. It's not possible to do that. It's not that kind of festival where you've got 30-40 films in selection and you think you can do it. Like Berlin we're a big festival. Berlin shows more films than we do. It means you have to make choices we try to help people make these choices as best we can.
There was a rumour that TIFF tried to go after Gone Girl, Inherent Vice and Birdman, which all premiere at the New York Film Festival. True?
I won't comment on films that aren't in the festival.
Tell us about Midnight Madness.
What I like is there's a really good mix. There are filmmakers who've been here before, we've got [REC] 4: Apocalypse, which is an interesting example of a straight-up genre film as Colin Geddes is very good at finding these films like Saw, The Raid. I'm excited about Electric Boogaloo, which is a doc about Cannon Films. People called them B Movies but at the time you could see the art in them. Glad to have The Guest here from our friend Adam Wingard and Sion Sono is back and has been a regular here. It's a really good list and last one I want to mention is the new Kevin Smith. People aren't going to be prepared for what they're going to see in Tusk.
What's new this year at TIFF?
King Street is closing down and turning into a festival street. From University Avenue to Peter Street, in front of Lightbox, the Princess Of Wales Theatre and Roy Thomson Hall, it will be closed from Thursday to Sunday night. We'll have music and performances and food trucks, which I love. We have launched the Short Cuts International section. For many years our [short] films were open only to Canadian filmmakers and I wanted to open that up.