The Handmaid's Tale actress will also star in the series being produced by Annapurna Television.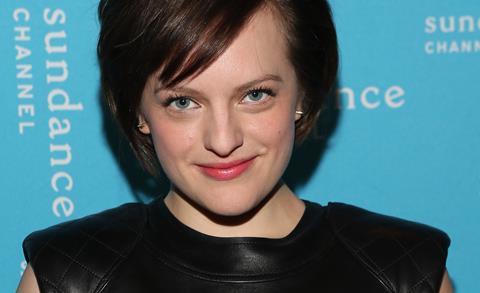 Elisabeth Moss is teaming with BBC America and Annapurna Television to develop a limited series adaptation of Mary Beth Keane's novel Fever.
Moss, who holds the rights to the novel, will star and serve as executive producer on the period drama.
Fever centres on the first known healthy carrier of typhoid fever, known as "Typhoid Mary", as she spread typhoid across the burgeoning metropolis of early twentieth century New York.
Moss acquired the original rights to Keane's book and first sent the material to Phil Morrison (Enlightened, Junebug), who has signed on as director and executive producer. Robin Veith (The Expanse, True Blood) is currently set to pen the adaptation and will also serve as an executive producer alongside Moss, Morrison, and Annapurna's Sue Naegle and Megan Ellison.
"I'm so honoured to be working with the incredible team of collaborators we have pulled together with Phil, Robin, BBC America and Annapurna. I look forward to telling this story about one of the most infamous women in America, 'Typhoid Mary,' a woman whose true tale has never been told. She was an immigrant in turn of the century New York, a time of huge change and progress in America," Moss said.
"She was incredibly unique, stubborn, ambitious and in fierce denial of any wrongdoing until her death where she lived out her days imprisoned on an island just off of the Bronx in NY. She is incredibly complicated, something I seem to enjoy playing."
Moss is represented by WME and Ribisi Entertainment Group. Veith is also with WME, while Morrison is repped by UTA and Management 360.