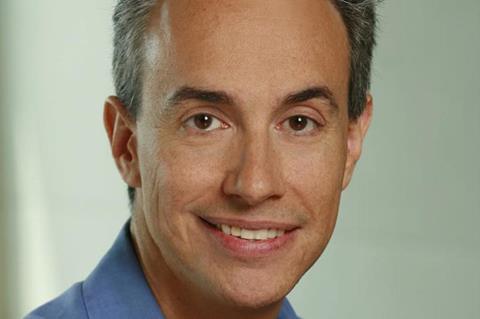 Gaumont has partnered with Ivanhoe Pictures to co-produce a new scripted sci-fi thriller series, Red Rush. Gene Stein, president of Gaumont Television US, and John Penotti, CEO of Ivanhoe Pictures made the announcement on Thursday.
Charles Randolph, who won an Oscar for The Big Short, developed the concept and will write the scripts. Rise Of The Planet Of The Apes helmer Rupert Wyatt, director and co-writer of the upcoming sci-fi thriller Captive State starring Vera Farmiga and John Goodman, is attached to direct.
The series is set in the 22nd century, when Mars is the new Wild West, luring those in search of wealth and freedom to its inhospitable surface. A brilliant scientist studying Earth from afar, an outlaw miner hoarding a vast but illegal fortune, a ruthless intelligence operative with cameras and spies everywhere - all will be drawn together into a plot that will shake the powers that be on the Red Planet, and beyond.
If Red Rush is picked up to series, it would join Gaumont's Netflix crime drama Narcos and animated series F Is For Family. Ivanhoe Pictures, which merged with Sidney Kimmel Entertainment earlier this year, is currently in post-production on Crazy Rich Asians.
"Charles has developed a vivid, distinct, and thought-provoking concept, imagining a future where life is split across two planets and how this affects our very ability to relate to one another," Stein said. "We have terrific co-production partners with John and his team at Ivanhoe Pictures and we're thrilled to be working with Charles and Rupert."
Penotti said: "We have immense respect for Gene and his team at Gaumont, they are the perfect partners to bring Charles' innovative and imaginative story to life. Rupert provides the creative and visual punch to successfully deliver a truly groundbreaking series."
Randolph added: "I've been obsessing over this story for years, so I'm happy to have in Rupert a director who can paint big worlds with a fine brush—and to have in Gaumont and Ivanhoe, partners with fearless international perspectives."
Randolph is represented by CAA and Lighthouse Management. Wyatt is represented by UTA and Gang, Tyre, Ramer & Brown.