The EE British Academy Film Awards are a cornerstone of the awards season. Andreas Wiseman looks at how the Baftas keep a British flavour while growing globally.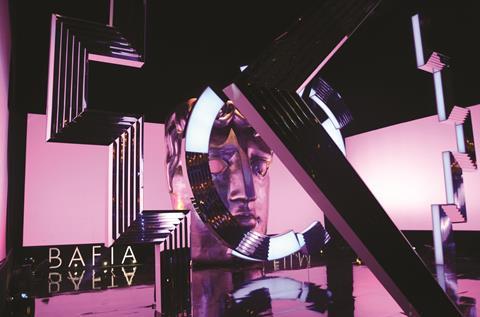 "We have earned our place in the awards calendar," says Bafta CEO Amanda Berry, who recently topped a media list of the UK film industry's most innovative and influential people and is widely acknowledged to have transformed the Baftas into an awards season cornerstone.
"While the ingredients can be similar, what we're producing is quite different [to other key awards shows]. We are respected internationally while retaining a British identity. Our profile continues to grow."
Its slot before Oscar night remains vital for the Bafta awards. The ceremony takes place this season on Sunday February 16, at the Royal Opera House in London, retaining a two-week cushion before the Academy Awards, which have moved to a later date in 2014 — March 2 — to avoid the Winter Olympics.
Bafta will announce its nominations one week before the Oscars on January 8, giving nominees more breathing room than in 2013 when there was only one day between the Bafta and Oscar announce-ments. However, this proved to be an unexpected boon. "We got a lot of buzz from the nominations being so close last year," says Berry. "I think we benefited. We didn't get lost; we became part of the story."
Berry and the film team report a bumper crop of hopefuls, with 275 films entered this year. "That's at the top end of what we normally get," explains Deena Wallace, Bafta's head of film. "There have been 252 external screenings already this year [as of November 28]. That's almost 20 more than last year."
After making a number of tweaks to its voting procedures last year the film committee carried out fewer structural changes in 2014. "We've had a lot of good feedback from members regarding last year's changes to chapter voting," Wallace says. "We don't like to make changes for the sake of it but there are often small changes the committee thinks are important."
The biggest change to this year's -format is an additional nomination in the outstanding British film category, which will remain voted for by chapter [groups made up of members with specific expertise in a field] — but will also add a jury who will select a sixth nomination. "The principle behind that is to make sure the category is representing the full breadth of UK cinema, from a Les Misérables-type film to a much smaller indie," Wallace says.
Bafta will also recognise five films in the documentary category, rather than the usual three.
Pace and glamour
The glamour of the Bafta ceremony itself continues to belie its budget. Without a choreographer or show-runner and a budget of only $3.3m (£2m) — compared with the Oscars, which operates on a budget of around $40m — the event continues to hold its own.
TV audiences continue to grow, helped by Bafta's ability to attract major international stars, which this year included Jennifer Lawrence, Bradley Cooper, Joaquin Phoenix, Marion Cotillard, Ben Affleck and Daniel Day-Lewis. In 2001 the ceremony was transmitted only in the UK; last year it was acquired for broadcast in more than 130 territories globally.
'We ask guests to keep their speeches short but we're not going to cut anyone off'

Amanda Berry, Bafta
With 26 categories to get through, pace remains key for TV audiences and guests on the night: "The Americans that see the show think ours is fast in comparison," says Berry. "They feel it has pace."
The Oscars broadcast often runs beyond three hours, compared with about two hours 20 minutes for Bafta.
"The ceremony has to work in the room on the night but also in the rooms of millions of viewers watching on TV," Berry continues. "That's not always an easy thing to do. You have to pay proper respect to the guests in the auditorium while also making it interesting and engaging for the audience at home."
Guiding the ceremony this year will be Stephen Fry, returning for his ninth year. In recent years, Golden Globes and Oscar hosts Ricky Gervais and Seth MacFarlane have rewritten the script for other awards with edgy and controversial humour. Do audiences expect to be shocked by their hosts nowadays? "I'm not sure they do," says Wallace. "What you get with Stephen Fry is wit and erudition with a little naughtiness thrown in. Stephen doesn't go out for shocks, he's more celebratory and has a real passion for film. He eschews cynicism and it comes from a more genuine place."
"Stephen understands his role in the evening," adds Berry. "The audience respect him because he is a film-maker and actor."
Last year, more than ever, the Oscar ceremony resembled a Broadway revue. Berry and Wallace see the merits of musical numbers and singer Paloma Faith impressed last year: "We've done an opening number in recent years. That has worked well for us. We've tried to do something a little bit different and not announce it before so it's a surprise on the night. It's quite a difficult thing to find the right artist and song because you don't want to be promoting one film over another film," says Berry.
"But the Oscars have weeks of rehearsal in the venue," adds the former agent, who was awarded an OBE in 2009. "We get in at midnight the night before. We run the show from beginning to end without breaks. We don't change the set during the show — our budget wouldn't allow us to — let alone timing. But that also means our show has an energy, which people really enjoy."
Also making headlines in Los Angeles last year was the use of the Jaws score to drown out too-long acceptance speeches. The UK is far too polite for that. "We ask everyone to keep their speeches short but we're not going to cut anyone off," says Berry. "That's their big moment. Sometimes there's some frantic editing needed in the trucks but we don't have space or budget for an orchestra anyway so we've got no plans to introduce that."
Brand building
And as the film awards ceremony itself becomes ever more of a staple, Bafta the charity has been able to strengthen its footprint in the UK and beyond. (Bafta also holds television, television craft, games and children's awards shows and awards in Wales and Scotland, as well as the Britannia Awards, produced by Bafta LA.)
"We're more joined up now," says Berry. "We're doing 250 events a year. We run scholarships, mentoring and Q&As. The shorts from 2013 have been on a nationwide tour and to Hong Kong. Over and above the ceremony, we're building the brand throughout the year. We're more accessible to the public."
Exemplifying Bafta's global push is the recent launch of Bafta Asia, which includes a series of events in Hong Kong, and the setting up of an advisory board to oversee its charitable work on the continent.
Despite Bafta's international expansion the film awards remain its most glamorous event. And with a healthy mix of British, US and international ingredients, the recipe remains in demand.
Key Bafta dates
Dec 11 Round one voting opened
Dec 19 Screening deadline for 'qualified' films
Jan 3 Round one voting closes
Jan 8 Nominations announcement; round two voting opens
Feb 12 Round two voting closes
Feb 14 Deadline for all entered films to have opened for general release
Feb 15 Nominees' party
Feb 16 EE British Academy Film Awards