Baldvin Z's drama scoops 12 Edda awards.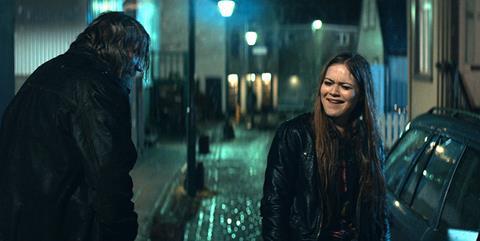 Life in a Fishbowl (Vonarstræti), Baldvin Zophoníasson's multiple-narrative drama, swept Iceland's Academy Awards on Saturday night with a haul of 12 prizes.
The annual Edda awards, hosted by the Icelandic Film and Television Academy in Reykjavík's Harpan, saw Life In A Fishbowl's leading actor and actress Thorsteinn Bachmann and Hera Hilmars scoop top prizes.
The feature, Iceland's submission for this year's Best Foreign-Language Oscar, was also named Best Film and picked up prizes including Best Director, Screenplay, Editing and Cinematography.
The multiple-narrative drama tells three distinct stories of people living in pre-crisis Iceland; a struggling single mother, an ex-footballer fast-tracking in the accelerating banking world and a troubled writer who has turned full time drunk.
Hafsteinn Gunnar Sigurðsson's Paris Of The North won awards for supporting actor Helgi Björnsson and supporting actress Nanna Kristín Magnúsdóttir.