Details on all 83 submissions for the foreign language Oscar race including contact details.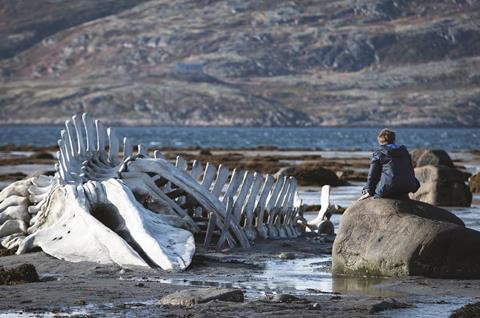 There are a record 83 submissions for the foreign language Oscar race. In the digital world, you don't have to have a Hollywood-sized studio to make a film, or get it noticed, so it's encouraging to see countries such as Malta, Panama and Kosovo enter the race for the first time. But these are longshots, with nominations more likely for countries with strong film-making traditions.
The two absolute standouts for me are Pawel Pawlikowski's elegant and moving
Polish drama, Ida, and Ruben Ostlund's family breakdown satirical drama, Force Majeure (aka Turist) from Sweden. If they aren't nominated I'd cry scandal — they are two of the finest films of the year, let alone finest foreign films.
For my money, the longlist is also likely to include Gett: The Trial Of Viviane Amsalem (Israel), The Golden Era (Hong Kong), Leviathan (Russia), Mommy (Canada), Two Days, One Night (Belgium), Saint Laurent (France), Timbuktu (Mauritania), Wild Tales (Argentina) and Palme d'Or winner Winter Sleep (Turkey).
No matter the eventual winner, it's encouraging that more international film-makers than ever before will be in the race this year.
Wendy Mitchell, editor
A Few Cubic Meters Of Love (Afghanistan)
Dir Jamshid Mahmoudi
The debut feature of Afghanistan-born, Iran-based writer-director Jamshid Mahmoudi is set in a factory on the outskirts of Tehran that illegally employs Afghan asylum seekers. Produced by Mahmoudi's brother, Navid, the social drama premiered at Fajr International Film Festival, picking up two awards, before going on to play at Busan and Chicago.
Contact Dreamlab Films info@dreamlabfilms.com
Wild Tales (Argentina)
Dir Damian Szifron
Damian Szifron's compendium of six stories about revenge was a hit with the critics when it premiered in Competition at Cannes, and went on to pick up the audience award for best European film at San Sebastian and to become the highest-grossing Argentinian film ever. The country won the Oscar in 2010 with The Secret In Their Eyes.
Contact Film Factory info@filmfactory.es
Charlie's Country (Australia)
Dir Rolf de Heer
Following The Tracker and Ten Canoes, this is Rolf de Heer's third collaboration with veteran indigenous actor David Gulpilil, who picked up the best actor award in Un Certain Regard at Cannes for his performance as an Aboriginal man trying to protect his community. Australia's last foreign-language Oscar submission was Cate Shortland's Lore in 2012, but the country is yet to pick up
a nomination.
Contact Visit Films info@visitfilms.com
The Dark Valley (Austria)
Dir Andreas Prochaska
UK actor Sam Riley stars alongside
Austria's Tobias Moretti in Andreas Prochaska's period revenge drama set in a remote Austrian mountain village in the late 19th century. The film played at Berlin and is based on the bestselling novel by Thomas Willmann. Michael Haneke's Amour won the foreign-
language Oscar for Austria in 2013.
Contact Films Distribution info@filmsdistribution.com
Nabat (Azerbaijan)
Dir Elchin Musaoglu
Set against the backdrop of what appears to be the Nagorno-Karabakh War, Azerbaijani director Elchin Musaoglu's
second feature (following his 2009 debut, The 40th Door) world premiered at Venice in Orizzonti and stars Iranian actress Fatemeh Motamed-Arya as a peasant who cares for her dying husband while mourning the death of her son.
Contact Dreamlab Films info@dreamlabfilms.com
Glow Of The Firefly (Bangladesh)
Dir Khalid Mahmood Mithu
Bidya Sinha Saha Mim and Gazi Rakayet star in Khalid Mahmood Mithu's second feature, about a woman whose plans to adopt a child are met with opposition from her conservative in-laws.
Contact Khalid Mahmood Mithu mithu@bol-online.com
Two Days, One Night (Belgium)
Dirs Jean-Pierre Dardenne and
Luc Dardenne
Premiering in Competition at Cannes, the Dardenne brothers' fourth foreign-language Oscar submission went on to Telluride and Toronto. Marion Cotillard may also be in the running for a best actress nomination for her turn as a factory worker who has a weekend to save her job. The Broken Circle Breakdown picked up a nomination for Belgium last year.
Contact Wild Bunch cbaraton@wildbunch.eu
Forgotten (Bolivia)
Dir Carlos Bolado
Mexican director Carlos Bolado returns with this drama starring Damian Alcazar as a military general who seeks redemption by telling the dark secrets of his past to his son. Bolado was nominated for an Oscar in 2002 for his documentary, Promises, which also won an award at Locarno.
Contact IMCINE dirgral@imcine.gob.mx
With Mom (Bosnia & Herzegovina)
Dir Faruk Loncarevic
Premiering at Sarajevo Film Festival, Faruk Loncarevic's latest feature centres on a middle-class family in which the teenage daughter (Marija Pikic) and father (Branko Djuric) have to deal with the imminent death of their mother and wife (Mira Furlan). Bosnia & Herzegovina had its last Oscar win in 2002 with No Man's Land by Danis Tanovic.
Contact BH Film bhfilm.ba
The Way He Looks (Brazil)
Dir Daniel Ribeiro
Ghilherme Lobo plays a gay teen who has been blind from birth in this debut feature from Daniel Ribeiro — based on his own short — which won a Teddy award at Berlin.
Contact Films Boutique info@filmsboutique.com
Bulgarian Rhapsody (Bulgaria)
Dir Ivan Nitchev
The last part of a trilogy about the rescue of Bulgarian Jews during the Second World War, veteran director Ivan Nitchev's co-production with Israel has proved a controversial choice, with complaints about the director's role on the selection committee, beating off competition from Sundance selection Viktoria and Venice award winner Alienation.
Contact Cinepaz EOOD cinepaz.eood@gmail.com
Mommy (Canada)
Dir Xavier Dolan
The fifth feature from 25-year-old Quebecois director Xavier Dolan follows a widow (Anne Dorval) who struggles to cope with her troubled son (Antoine Olivier Pilon). It was the joint winner of this year's Cannes jury prize. Canada has had a good run recently, with Incendies, Monsieur Lazhar and War Witch securing nominations in 2010, 2011 and 2012 respectively.
Contact Séville International sevilleinternational@filmsseville.com
To Kill A Man (Chile)
Dir Alejandro Fernandez Almendras
Chilean director Alejandro Fernandez Almendras's third film, about a father (Daniel Candia) forced to defend his family against a gang, won the world cinema grand jury prize at Sundance where it world premiered, going on to be picked up for North American distribution by Film Movement at Berlin.
Contact Film Factory info@filmfactory.es
The Nightingale (China)
Dir Philippe Muyl
Road movie The Nightingale, a France-China co-production, is a remake of the director's own 2002 film, The Butterfly, about an old man and his spoiled granddaughter. The film beat local competition from Zhang Yimou's Busan gala film Coming Home, and Diao Yinan's Berlin Golden Bear winner Black Coal, Thin Ice.
Contact Kinology gmareschi@kinology.eu
Mateo (Colombia)
Dir Maria Gamboa
The winner of best screenplay and first feature awards at Miami International Film Festival, this Colombia-France co-production is the debut feature of New York University and La Fémis-trained Maria Gamboa, and is about a 16-year-old boy, played by non-professional actor Carlos Hernandez, who through
a theatre group discovers a life away from crime.
Contact Alpha Violet info@alphaviolet.com
Red Princesses (Costa Rica)
Dir Laura Astorga Carrera
World premiering in Berlin's Generation section, the debut feature from Laura Astorga Carrera is drawn from her own experiences of growing up as the daughter of Sandinista activists who fled Nicaragua for Costa Rica, and stars Valeria Conejo and Aura Dinarte.
Contact Latido Films latido@latidofilms.com
Cowboys (Croatia)
Dir Tomislav Mrsic
Based on a hit Croatian play about eight outsiders who try to create a theatre production while breaking every rule of the craft, Tomislav Mrsic's comedy won the audience award at Pula Film Festival in 2013, and also played at Shanghai.
Contact Eye On Films ns@eyeonfilms.org
Conducta (Cuba)
Dir Ernesto Daranas Serrano
A box-office hit in Cuba, Conducta follows the relationship between a rebellious boy and his 70-something open-minded teacher. Strawberry And Chocolate (1994) is the only Cuban foreign-language Oscar submission yet to have picked up a nom.
Contact Latido Films latido@latidofilms.com
Fair Play (Czech Republic)
Dir Andrea Sedlackova
This coming-of-age drama, which world premiered at Karlovy Vary International Film Festival and has gone on to play at Busan and London among others, is set in 1980s communist Czechoslovakia. The film centres on an 18-year-old sprinter who discovers she is being given performance-enhancing drugs by her trainers.
Contact Intramovies micaela.fusco@intramovies.com
Sorrow And Joy (Denmark)
Dir Nils Malmros
The 11th feature from acclaimed Danish director Nils Malmros is based on his own personal tragedy in which his wife killed their young child 30 years ago. World premiering at Rome Film Festival, it was selected as Denmark's submission over Niels Arden Oplev's Speed Walking and Pernille Fischer Christensen's Someone You Love.
Contact Trust Nordisk info@trustnordisk.com
Cristo Rey (Dominican Republic)
Dir Leticia Tonos Paniagua
The second feature from Leticia Tonos Paniagua is a Caribbean retelling of Romeo And Juliet that charts the love between a teenager, ostracised for his mixed Haitian-Dominican descent, and the beautiful sister of a local drug kingpin. The film world premiered in the Contemporary World Cinema section at Toronto in 2013.
Contact The Little Film Company info@thelittlefilmcompany.com
Silence In Dreamland (Ecuador)
Dir Tito Molina
After her husband dies, an old lady fights loneliness by escaping in her mind to a magic land, in the latest from advertising executive turned director Tito Molina.
Contact Weydeman Bros info@weydemannbros.com
Factory Girl (Egypt)
Dir Mohamed Khan
Veteran Egyptian director Mohamed Khan's latest feature, about a seamstress in a Cairo textile factory who is accused of losing her virginity to a foreman, world premiered at Dubai International Film Festival, where it picked up the best actress prize for its lead, Yasmin Raies.
Contact MAD Distribution diff@mad-solutions.com
Tangerines (Estonia)
Dir Zaza Urushadze
Set in Georgia in 1992, at the height of the civil war and centring around two elderly farmers who find wounded Chechen and Georgian soldiers near their land, Zaza Urushadze's Tangerines has picked up a slew of accolades at
festivals including Warsaw and Tallinn Black Nights.
Contact AllFilm allfilm@allfilm.ee
Difret (Ethiopia)
Dir Zeresenay Berhane Mehari
The winner of the World Cinema Dramatic audience award at this year's Sundance Film Festival and the Panorama audience award at Berlin, Ethiopia's submission, which boasts Angelina Jolie as executive producer, centres on a teenage girl who has to defend herself in court after killing her would-be
husband during an attempt to abduct her into marriage.
Contact Films Boutique valeska@filmsboutique.com
Concrete Night (Finland)
Dir Pirjo Honkasalo
Based on the novel by Pirkko Saisio, Concrete Night sees a young man accompanying his brother through the streets of Helsinki on the night before he goes to prison. Pirjo Honkasalo's film had its international premiere at Toronto 2013.
Contact Film Republic info@filmrepublic.biz
Saint Laurent (France)
Dir Bertrand Bonello
Gaspard Ulliel stars as Yves Saint Laurent in House Of Tolerance director Bertrand Bonello's biopic of the French fashion designer. The film has its world premiere in Competition at Cannes, where it was acquired by Sony Pictures Classics. France's last nomination was in 2010 for Jacques Audiard's prison drama, A Prophet.
Contact EuropaCorp contact@europacorp.com
Corn Island (Georgia)
Dir George Ovashvili
This near-wordless drama about a farmer and his granddaughter pitted against nature and an ethnic conflict won the top prize at this year's Karlovy Vary International Film Festival. George Ovashvili's follow-up to The Other Bank in 2008 is a co-production between Germany, France, Hungary and Kazakhstan.
Contact Pascale Ramonda pascale@pascaleramonda.com
Beloved Sisters (Germany)
Dir Dominik Graf
Prolific TV director Dominik Graf returns to the big screen with this historic melodrama about the German romantic poet Friedrich Schiller and the love triangle with his future wife and her sister, which premiered in Competition at Berlin. Germany's last nomination was Michael Haneke's The White Ribbon in 2009.
Contact Global Screen info@globalscreen.de
Little England (Greece)
Dir Pantelis Voulgaris
Brides director Pantelis Voulgaris shot this 1930s-set drama on location on the Cyclades island of Andros. Two sisters spend their lives in love with the same man, keeping a terrible secret.
Contact Mikra Agglia katerina@polembros.gr
The Golden Era (Hong Kong)
Dir Ann Hui
Ann Hui directs a sweeping China-set story about the prolific writer and essayist Xiao Hong, set during the Sino-Japanese wars of the 1930s. Tang Wei (Lust, Caution) stars and received strong notices when the 178-minute film closed the Venice Film Festival in September.
Contact Edko Films info@edkofilm.com.hk
White God (Hungary)
Dir Kornel Mundruczo
Kornel Mundruczo's sixth feature was the winner of Un Certain Regard in Cannes and tells the story of 13-year-old Lili (Zsofia Psotta) and her dog, Hagen. When the Budapest authorities put a tax on mixed-breed dogs and Hagen is cruelly abandoned in the countryside by Lili's father, Hagen leads a revolt against mankind in Mundruczo's allegory.
Contact The Match Factory info@matchfactory.de
Life In A Fishbowl (Iceland)
Dir Baldvin Z
Baldvin Z's drama is set in pre-crisis Reykjavik as three plot strands play out: a drunk writer, a single mother who moonlights as a prostitute and a footballer-turned-investment banker. A huge local box-office hit, Life In A Fishbowl was selected for Toronto's Discovery section. Iceland was last nominated in 1991 with Children Of Nature.
Contact Films Boutique info@filmsboutique.com
Liar's Dice (India)
Dir Geetu Mohandas
Geetu Mohandas's debut relates the cost of human migration — from rural India to its vast industrial cities — through the device of a road movie that follows a young woman, her child… and a baby goat. Five months after her husband left to work on a construction site, Kamala (Geetanjali Thapa) leaves her village in the Tibetan foothills to find him. The film premiered at Mumbai and also screened at Sundance.
Contact Jar Pictures info@jarpictures.com
Soekarno (Indonesia)
Dir Hanung Bramantyo
This patriotic biopic is about Soekarno, the first president of Indonesia, who fought for the country's freedom from colonialism. Ario Bayu stars. Bramantyo's past films include Verses Of Love and You Are The One And Only. Indonesia has submitted films to the Oscar race since 1987 but has not yet landed a nomination.
Contact Dapur Film dapurfilm@gmail.com
Today (Iran)
Dir Reza Mirkarimi
Ageing Tehran taxi driver Youness (Parviz Parastui) becomes the reluctant protector of a desperate young pregnant woman after he rushes her to hospital. Director Reza Mirkarimi's previous film, A Cube Of Sugar, was also set to represent Iran at the Oscars, until the country decided to boycott the 2013 awards. Iran's last winner was Asghar Farhadi's A Separation in 2012.
Contact DreamLab Films info@dreamlabfilms.com
Mardan (Iraq)
Dir Batin Ghobadi
Batin Ghobadi (brother of Bahman) makes his feature debut in the mountainous landscape of Iraqi Kurdistan with a story about a police officer (Hossein Hassan) who is haunted by a traumatic childhood memory that threatens to overshadow his current investigation. The film played in Toronto's Discovery section.
Contact Versatile Films info@versatile-films.com
The Gift (Ireland)
Dir Tom Collins
Filmed in Gaelic and shot largely in Connemara on Ireland's west coast, The Gift is a contemporary thriller (also shot as a TV series) about a lifeboat crew who discover an empty vessel in a storm — with a dead body on board and a huge haul of drugs. Collins' film Kings was Ireland's entry to the Academy Awards in 2008.
Contact ROSG eolas@rosg.ie
Gett: The Trial Of Viviane Amsalem (Israel)
Dirs Ronit Elkabetz and
Shlomi Elkabetz
The story of Viviane Amsalem's five-year fight to get a divorce from her cruel and manipulative husband at the Rabbinical Court of Israel, Gett premiered in Directors' Fortnight at Cannes and is the final part of the sibling film-makers' trilogy, which also included To Take A Wife and 7 Days.
Contact Films Distribution info@filmsdistribution.com
Human Capital (Italy)
Dir Paolo Virzi
This stylish Italian neo-noir is based on the book of the same name by US writer Stephen Amidon and stars Valeria Bruni Tedeschi, who won the best actress prize at Tribeca. A car crash in northern Italy kills a cyclist and links two families from very different social backgrounds.
Contact BAC Films f.schwabe@bacfilms.fr
The Light Shines Only There (Japan)
Dir Mipo Oh
Mipo Oh's fourth feature is a downbeat drama about a depressed man (Ayano Go) who is trying to escape his painful past. A chance encounter at a pachinko parlour leads him to Chinatsu (Chizuru Ikewaki), who lives in an equally difficult situation. Winner of the best director prize at Montreal and best international feature at Raindance.
Contacts Open Sesame
ritsuko@open-sesame.jp kaho@open-sesame.jp
Three Windows And A Hanging (Kosovo)
Dir Isa Qosja
Isa Qosja's feature competed at Sarajevo, where its story about the female victims of conflict, set in the rural Balkans, struck a chord and won the Cineuropa Award. When a reporter arrives in a remote village to investigate the rape of four women, the village elders decide their story has brought shame on the town and act accordingly.
Contact Niko Film info@nikofilm.de
Kurmanjan Datka: Queen Of The Mountains (Kyrgyzstan)
Dir Sadyk Sher-Niyaz
Elina Abai Kyzy stars as Kyrgystan's celebrated female leader (1811-1907) who led her country in a heroic resistance of the Russian imperial forces. At $1.5m, this is the most expensive movie ever made in the Central Asian republic, and was backed by its government.
Contact Aitysh Films aityshflmst@gmail.com
Rocks In My Pockets (Latvia)
Dir Signe Baumane
Dubbed "a funny film about depression" by its Latvia-born, New York-based director, this charming animated feature tells five separate stories about the women in Signe Baumane's family and their battles with madness. It premiered at Karlovy Vary, where it won the Fipresci prize.
Contact Zeitgeist Films nancy@zeitgeistfilms.com
Ghadi (Lebanon)
Dir Amin Dora
Directed by artist Amin Dora, Ghadi is a comedy about a teacher in a provincial Lebanese town, whose son has Down's syndrome. After the villagers petition to send the boy to an institution, his father comes up with an elaborate plan to educate them. Originally selected last year but changed release dates.
Contact Fortissimo info@fortissimo-films.nl
The Gambler (Lithuania)
Dir Ignas Jonynas
Ignas Jonynas's dark debut feature centres on a paramedic and gambling addict; he soon begins to take odds on the lives of his patients. The Gambler premiered at San Sebastian in 2013 and has screened at more than 30 international festivals.
Contact Wide Management infos@widemanagement.com
Never Die Young (Luxembourg)
Dir Pol Cruchten
This is a feature-length 'poetic drama' with an English-language adaptation by Christopher Hampton (songs by Bob Dylan) of the real-life memories of Guido Peters, a rebellious 12-year-old schoolboy in the 1960s who was sent to a French boarding school and returned to Luxembourg with a heroin addiction.
Contact EastWest Film Distribution info@eastwest-distribution.com
To The Hilt (Macedonia)
Dir Stole Popov
Macedonia's struggle against Turkish rule in the bloody post-revolutionary period after 1903 is dramatised in this 'Wild East' feature from Stole Popov, which has yet to make its official international premiere. Written by Goran Stefanovski and starring Inti Sraj and Sasko Kocev.
Contact Stole Popov info@stolepopov.com
Simshar (Malta)
Dir Rebecca Cremona
Set within the Maltese fishing community, the country's first Oscar submission is based on a real-life story about a boat that went missing in 2008 with three Maltese fisherman, the 11-year-old son of the captain and a Somali man on board. After an explosion and a lengthy search, only one survived.
Contact info@simsharthefilm.com
Timbuktu (Mauritania)
Dir Abderrahmane Sissako
Premiering in Competition at Cannes where it was widely admired, the topical Timbuktu has enjoyed a distinguished festival career. Fanatical jihadists rule Timbuktu with an absurd iron fist, banning music, laughter, football, even cigarettes. Part-inspired by the stoning of an unmarried couple in 2012, the film marks Mauritania's first Oscar submission.
Contact Le Pacte info@le-pacte.dom
Cantinflas (Mexico)
Dir Sebastian del Amo
A biopic of the great Mexico-born entertainer — the biggest act of his day — set during the filming of Around The World In Eighty Days (in which Cantinflas played Passepartout all the way to a Golden Globe). Oscar Jaenada plays the titular comic, born Mario Moreno, while The Sopranos star Michael Imperioli plays Broadway producer Mike Todd.
Contact Pantelion Films info@pantelion.com
The Unsaved (Moldova)
Dir Igor Cobileanski
Igor Cobileanski's debut was co-written by renowned Romanian director Corneliu Porumboiu and shot by acclaimed local cinematographer Oleg Mutu. The Unsaved is about a teenage misfit (Igor Babiac) who helps his friend sell marijuana. Things start to look up when he meets a girl and finds a job… at the local police station.
Contact Saga Film sagafilm@sagafilm.ro
The Kids From The Marx And Engels Street (Montenegro)
Dir Nikola Vukcevic
Two brothers in Montenegro are set for a life-changing night — 30-year-old Stanko will kill a man for the first time, while his 16-year-old brother will sleep with a woman. This is the second submission from Montenegro, shot mostly in the capital Podgorica.
Contact Galileo Production galileo01@t-com.me
The Red Moon (Morocco)
Dir Hassan Benjelloun
Prolific director Hassan Benjelloun presents a fictionalised biography of Abdeslam Amer, a child prodigy who, although blind and orphaned, overcame overwhelming obstacles to become an iconic artist and musician in the 1960s. However, his life changed dramatically with the military coup in 1971. The Red Moon is one of only four nominated films from Africa.
Contact Bentaqerla Films labiza@menara.com
Jhola (Nepal)
Dir Yadav Kumar Bhattarai
Set a century ago, Nepal's sixth entry in the foreign-language Oscar category is based on the now-outlawed tradition of sati (widow burning). Jhola (Garima Pant) is married to a man 40 years her senior. When he dies, she is due to be burned alive with his body. She escapes, but only her young son can save her.
Contact Media for Culture PTY info@mediaforculture.com
Accused (Netherlands)
Dir Paula van der Oest
The thriller Accused is Paula van der Oest's second submission for a foreign-language Oscar (after 2002's Zus & Zo) and tells the true story of Lucia de Berk (Ariane Schluter), a 40-year-old nurse nicknamed the 'Angel of Death', who was wrongly imprisoned for six years by an ambitious district attorney.
Contact Fortissimo Films info@fortissimo.nl
The Dead Lands (NZ)
Dir Toa Fraser
Toa Fraser's fourth film, and his first in the Maori language, is a thrilling action adventure set in pre-colonial New Zealand. It sold impressively around the world following its well-received world premiere in Toronto. James Rolleston stars as a teenager who is forced to cross the forbidden 'dead lands' to avenge his father's death.
Contact XYZ Films info@xyzfilms.com
1001 Grams (Norway)
Dir Bent Hamer
This leisurely feature about a strait-laced lab technician (Ane Dahl Torp) who blossoms in the unlikely surroundings of a scientific conference in Paris is infused with Bent Hamer's offbeat humour. A Norwegian title has yet to win the best foreign-language film Oscar.
Contact Les Films du Losange a.valentin@filmsdulosange.fr
Dukhtar (Pakistan)
Dir Afia Nathaniel
The story of a mother on the run with her 10-year-old daughter to save her from a child marriage has been winning admirers since it secured backing from Rotterdam's Hubert Bals Fund in 2009. Now, the debut film from Pakistan-born, Brooklyn-based Afia Nathaniel has screened at festivals including Toronto, Busan and London. Pakistan has yet to secure an Oscar nomination.
Contact Zambeel Films zambeelfilms.com
Eyes Of A Thief (Palestine)
Dir Najwa Najjar
The second film from rising Palestinian director Najwa Najjar (Pomegranates & Myrrh) is a tense psychological thriller about a West Bank man searching for his lost daughter following his release from an Israeli jail. Eyes Of A Thief has played to packed cinemas in the West Bank, and made its international debut in Rio.
Contact required viewing info@requiredviewing.net
Invasion (Panama)
Dir Abner Benaim
Abner Benaim is one of the leading
figures in the Panamanian industry. Invasion, his third feature documentary, is about the recollections of several ordinary citizens of December 20, 1989, when the US invaded Panama.
Contact Cinephil info@cinephil.co.il
The Gospel Of The Flesh (Peru)
Dir Eduardo Mendoza
The sixth feature from director Eduardo Mendoza interweaves the fast-paced stories of an undercover cop and a bus driver with that of a football coach, as they fight to survive in modern-day Lima. Peru has only been nominated for a foreign-language film Oscar once before, for Claudia Llosa's The Milk Of Sorrow in 2009.
Contact La Soga Producciones elefantemiope@gmail.com
Norte, The End Of History (Philippines)
Dir Lav Diaz
One of the most accessible films by the prolific, idiosyncratic Lav Diaz, this four-and-a-half-hour drama about crime, punishment and modern-day corruption in the Philippines centres on a double murder. Norte, The End Of History debuted in Un Certain Regard at Cannes in 2013.
Contact M-Appeal berlinoffice@m-appeal.com
Ida (Poland)
Dir Pawel Pawlikowski
The fifth narrative feature from Pawel Pawlikowski — his first in Polish — has wowed the festival circuit since winning the Fipresci prize at Toronto in 2013. The story of a young nun in 1960s Poland who unearths a secret about her family has grossed $3.7m to date in the US for Music Box Films since opening in May.
Contact Portobello sales@portobellofilmsales.com
What Now? Remind Me (Portugal)
Dir Joaquim Pinto
Joaquim Pinto's very personal documentary about living with AIDS and undergoing experimental drug treatment won the Fipresci prize at Locarno in 2013. The film industry veteran, who also works extensively as a sound designer and cinematographer, reflects on his career and love of cinema.
Contact C.R.I.M. Producoes crim@netcabo.pt
The Japanese Dog (Romania)
Dir Tudor Cristian Jurgiu
This quietly effective and lyrical drama depicts the return home to Romania of a young man with his Japanese wife, son and a toy plastic dog, looking to mend his relationship with his grieving father following his mother's death. The feature debut has screened at festivals including San Sebastian and Santa Barbara.
Contact M-Appeal berlinoffice@m-appeal.com
Leviathan (Russia)
Dir Andrey Zvyagintsev
Accompanied by an eerie score by Philip Glass, Andrey Zvyagintsev's haunting fourth feature depicts one man's fight against a corrupt mayor in a bleak northern Russian town. The drama already has an armful of awards including best screenplay at Cannes, best international film at Munich and best film at London. Sony Pictures Classics has US rights.
Contact Pyramide International sales@pyramidefilms.com
See You In Montevideo (Serbia)
Dir Dragan Bjelogrlic
This action comedy by popular Serbian actor Dragan Bjelogrlic follows the national football team of the former Yugoslavia as they travel to Montevideo in Uruguay to compete in the first World Cup in 1930. It is a sequel to Bjelogrlic's 2010 film, Montevideo: Taste Of A Dream, which was Serbia's entry that year.
Contact Intermedia Network office@intermedianetwork.rs
Sayang Disayang (Singapore)
Dir Sanif Olek
Sanif Olek's debut film stars well-known Malaysian actor Rahim Razali as a bitter old man and Singapore's Aidli Mosbit as his migrant live-in nurse. It is the first time Singapore has selected a Malay-language film for the Oscar race. Olek, who runs local film and TV consultancy Reeljuice, self-released Sayang Disayang in Singapore.
Contact Reeljuice reeljuice@gmail.com
A Step Into The Dark (Slovakia)
Dir Miloslav Luther
Miloslav Luther's romantic period drama is about the anguish of a doctor who was forced to carry out executions during the Second World War. Produced by Bratislava-based Trigon Production, A Step Into The Dark was released in Slovakia in June and had its international premiere at Montreal World Film Festival.
Contact Amadeus Entertainment info@amadeus-ent.com
Seduce Me (Slovenia)
Dir Marko Santic
The debut feature from writer-director Marko Santic is a coming-of-age drama about a 19-year-old man who finally leaves the orphanage in which he has grown up after being abandoned as a child.
Contact Nuframe nuframe.si
Elelwani (South Africa)
Dir Ntshavheni Wa Luruli
The first Tshivenda film to be put forward as South Africa's entry to the Oscar race, Elelwani is the story of a sophisticated young urban woman who discovers her parents have sold her to the local tribal chief. The film screened in Forum at the 2013 Berlinale.
Contact EastWest Film Distribution sales@eastwest-distribution.com
Haemoo (South Korea)
Dir Shim Sung-bo
Based on real events, Haemoo is a dark, gripping tragedy about a group of fishermen who smuggle 25 Chinese-Korean immigrants on board their boat. Shim Sung-bo's directorial debut is co-written and produced by Bong Joon Ho. The film opened locally this summer and made its international debut at Toronto.
Contact Finecut cineinfo@finecut.co.kr
Living Is Easy With Eyes Closed (Spain)
Dir David Trueba
A tender, coming-of-age story set against the backdrop of John Lennon's trip to Almeria in 1966, swept the board at the Goyas earlier this year. Javier Camara stars as a Lennon-obsessed teacher,
living under Franco's rule. Outsider
Pictures has US rights.
Contact 6 Sales info@6sales.es
Force Majeure (Sweden)
Dir Ruben Ostlund
Ruben Ostlund's fourth feature (previously titled Turist) is a pitch-black comedy drama about the fallout from a near-catastrophe on a family skiing holiday. The film won the Un Certain Regard jury prize at Cannes this year. It is the second time Ostlund has been submitted for Sweden, following Involuntary in 2009. Magnolia Pictures has US rights.
Contact The Co-Production Office info@coproductionoffice.eu
The Circle (Switzerland)
Dir Stefan Haupt
Stefan Haupt recreates the stifling
conservative atmosphere of Zurich in the 1940s and '50s to look back at
a real-life scandal for which the city's gay community was blamed. The Circle won both the Teddy award and the Panorama audience award at the Berlinale this year, and went on to pick up the prize for best documentary feature at LA Outfest.
Contact Wide House ac@widehouse.org
Ice Poison (Taiwan)
Dir Midi Z
Ice Poison — slang for crystal meth — is a film about a young Burmese woman who accepts a job selling drugs to escape an arranged marriage. She persuades an impoverished young man to be her driver. Midi Z's film debuted at this year's Berlinale, won best international feature at Edinburgh and also best director at Taipei.
Contact Flash Forward Entertainment info@ffe.com.tw
The Teacher's Diary (Thailand)
Dir Nithiwat Tharathorn
The Teacher's Diary is one of Thailand's biggest local hits this year. The third feature by Nithiwat Tharathorn is the story of a former wrestler-turned-teacher at a rural floating school who falls in love with the author of a diary. The film has screened at festivals in Busan, Tokyo and Hawaii.
Contact Gmm Tai Hub Company inter@gth.co.th
Winter Sleep (Turkey)
Dir Nuri Bilge Ceylan
The Cannes Palme d'Or winner, the visually stunning Winter Sleep, is about a self-obsessed man who runs a hotel in central Anatolia with his much younger wife. Turkey has submitted two previous films by Nuri Bilge Ceylan to the foreign-language Oscar committee, but neither secured a nomination. Winter Sleep is Ceylan's most commercially successful film to date in his home territory.
Contact Memento Films International sales@memento-films.com
Little Happiness (UK)
Dir Nihat Seven
The Turkish-language romantic thriller tells the story of a young woman whose family disowns her when she falls in love with a truck driver. Hakan Yufkacigil won the best actor prize at the 2013 Antalya Film Festival in what is Nihat Seven's fourth narrative feature.
Contact 7&7 info@7and7.co.uk
The Guide (Ukraine)
Dir Oles Sanin
US actor Jeff Burrell stars as an American engineer father who is murdered in front of his young son in 1930s Stalin-era Ukraine in this fiercely patriotic third film by Oles Sanin. Michigan-born Anton Sviatoslav Greene, whose mother is from Ukraine, plays the young boy.
Contact Pronto Film info@pronto.kiev.ua
Mr. Kaplan (Uruguay)
Dir Alvaro Brechner
The second feature from Alvaro Brechner following Bad Day To Go Fishing in 2009 is a comedy about a retired Jewish man in Montevideo struggling with a late-life crisis.Mr. Kaplan opened in Uruguay in August and has since played the Busan and London film festivals, among others.
Contact Memento Films International sales@memento-films.com
The Liberator (Venezuela)
Dir Alberto Arvelo
Edgar Ramirez stars as Simon Bolivar, the 19th-century revolutionary who liberated Latin America from Spanish rule. Cohen Media Group has picked up all North American rights and Polar Star has acquired Latin American rights to the film, which is based on a screenplay by Children Of Men writer Timothy J Sexton.
Contact Mundial cristina_garza@mundialsales.com