Titles include The Imitation Game and St Vincent.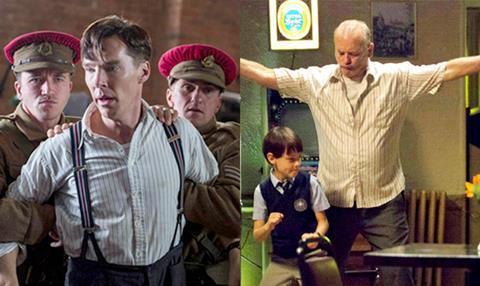 Screen International is kicking off its awards season film screening series in London with two features in partnership with The Weinstein Company.
The screening series, now in its second year, showcases award-worthy titles and talent to key awards voters and industry tastemakers in London.
The series is expected to continue through February 2015.
The invitation-only screening series will kick off Nov 17 at The Covent Garden Hotel with Morten Tyldum's The Imitation Game, starring Benedict Cumberbatch, Keira Knightley and Mark Strong.
The second screening set for Dec 1 is Theodore Melfi's St Vincent starring Bill Murray, Melissa McCarthy and Naomi Watts.
"After successfully launching this series last year, Screen is thrilled to highlight some of the best films of the year to a group of London film lovers," said Screen International editor Wendy Mitchell. "We are excited to be working with The Weinstein Company yet again."
To express your interest in attending the series, please email screenings@screendaily.com
For more information about the series, please contact Screen's VP of Commercial Development, Nigel Daly, on nigeldalymail@gmail.com