The competition struggled to heat up Berlin, but there were gems to be found. Lee Marshall reports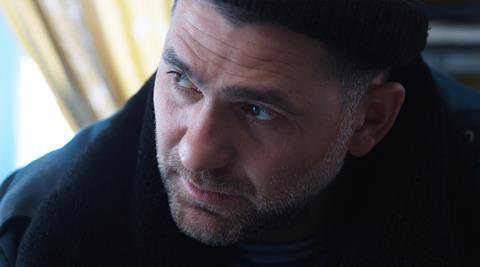 It was an improvement on last year's flaccid line-up, but the lukewarm competition at this year's Berlinale did little more than take the edge off the chill in the frozen Potsdamer Platz.
Part of the problem was that a feisty Sundance had already snaffled some of the strongest English-language contenders. The dilemma for a major A-lister like Berlin is that programming too many titles from a rival festival can appear not so much a homage as a weakness. It was a risk festival supremo Dieter Kosslick embraced with open arms: no fewer than four of the films in the official selection had premiered at Park City — Howl, The Killer Inside Me, Exit Through The Gift Shop and The Kids Are All Right (the last two at Berlin in out-of-competition slots).
The best of the world premieres in competition came from nations with strong cinematic traditions but relatively limited annual output: Russia, Turkey, Denmark and Romania. Golden Bear winner Honey (Bal) was gorgeous to look at and more engaging than the first two instalments of Turkish director Semih Kaplanoglu's Yusuf trilogy, but this was still a very controlled, self-conscious piece of arthouse cinema. Thomas Vinterberg's Submarino divided critics, but most agreed that this tale of two Danish brothers was an uncompromising work that stayed in the mind.
Russian director Alexei Popogrebsky's first solo outing, How I Ended This Summer, combined a resonant location and strong story with talented actors (Grigori Dobrygin and Sergei Puskepalis, joint recipients of the best actor award) and a sensitive cinematographer (Pavel Kostomarov, winner of a Silver Bear for outstanding artistic contribution). Romania launched yet another talent with the fine prison drama If I Want To Whistle, I Whistle, by first-timer Florin Serban, who took both the Jury Grand Prix and the Alfred Bauer prize for a work of particular innovation. And Bosnian Jasmila Zbanic proved her 2007 Golden Bear for Grbavica was no flash in the pan with issue drama On The Path.
"Away from the competition, there were some real delights but too many of the best were not exactly fresh such as Sundance winner Winter's Bone."
Two masters, Martin Scorsese (Shutter Island) and Roman Polanski (The Ghost Writer) (pictured), demonstrated they had lost none of their feel for cinema that is both commercial and edgy. Noah Baumbach's misfit indie romcom Greenberg trod water amiably, as did Natalia Smirnoff's Argentinian competition entry Puzzle — a mildly amusing, soporific tale of a middle-aged woman who discovers she is good at jigsaw puzzles, which surprised the critics by racking up a raft of sales for Memento Films International.
The local German side put up a poor showing this year, with three misses out of three competition entries (The Robber, Faith and Jew Suss: Rise And Fall — the latter a clunky biopic of a German actor forced to play the Jewish lead in a film used by the Nazis to foment anti-Semitism).
Away from the competition, there were some real delights, though here too many of the best were not exactly fresh — such as Sundance winner Winter's Bone, which screened in the Forum, or father-son bonding story Alamar, whose Generation slot was the latest stage in a brilliant festival career that began last year in Toronto.
Of the Berlin debuts, Czech dissident drama Kawasaki's Rose garnered plaudits, as did dark Australian neo-Western Red Hilland domestic drama It's Your Fault (Por Tu Culpa) by Argentinian director Anahi Berneri.
In Berlinale Special, Silvain Chomet's animated feature The Illusionist was cinematic magic. And the leftfield sidebar, the Forum, turned up some treats, including day-glo Taiwanese comedy Au Revoir Taipeiand Italian La Bocca Del Lupo, a tender story of an offbeat Genoese love affair, which walks an original line between fiction and documentary.