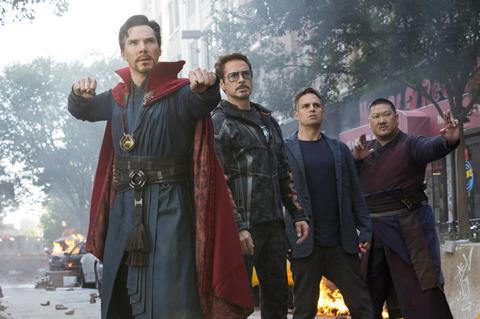 Disney executives announced on Wednesday morning (May 23) that Avengers: Infinity War has become the eighth film to cross $600m at the box office in North America.
As of May 23 Infinity War stood at $601.4m in North America, $1.239bn internationally, and $1.841bn worldwide.
The Marvel Studios behemoth crossed $600m on May 22 and is the studio's third release to do so and Disney's fifth.
Only The Avengers and Black Panther have crossed the milestone before, while Disney's two other members of the $600m club are Star Wars: The Force Awakens and Star Wars: The Last Jedi.
This weekend Disney launches Solo: A Star Wars Story across most of the world and it is expected to cross $300m globally in its opening wave.