Disney's George Clooney and Britt Robertson action-adventure from Brad Bird led the charts in a tepid Memorial Day Weekend.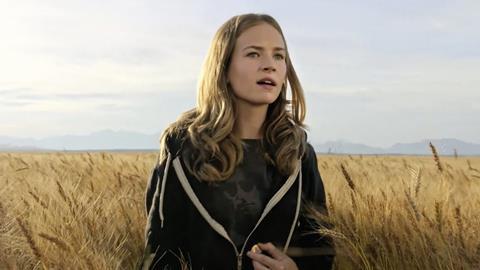 The estimated $41.7m over four days indicates how the holiday will trail last year by a considerable margin after X-Men: Days Of Future Past kicked off summer 2014 with $110.6m over four days.
Universal's Pitch Perfect 2 was a close second on $38.5m and climbed to $126m, nearly double the $65m final gross of the 2012 original.
Mad Max: Fury Road added $32.1m via Warner Bros over four days and is nearing $100m. Poltergeist opened at number four through Fox on $26.5m over the four-day period.
The gloomy comparison with Memorial Day 2014 should be tempered by the fact that Avengers: Age Of Ultron was the real summer trigger several weeks ago and has become the second Hollywood release of the year after Furious 7 to cross $1bn worldwide.
Furthermore, box office for the year-to-date is tracking approximately 4.5% ahead of 2014 and industry experts have been predicting for more than a year that the upcoming summer schedule is expected to generate a new seasonal and calendar year box office record.
Marvel Studios' Avengers: Age Of Ultron crossed $400m in its fourth session – the first film to do so this year – and joins The Avengers and Iron Man 3 as the third Marvel Cinematic Universe film to breach the barrier.
This is Disney's seventh release to cross the milestone alongside the aforementioned pair and Pirates Of The Caribbean: Dead Man's Chest, Toy Story 3, The Lion King (including re-releases) and Frozen.
The full confirmed chart will appear here on Tuesday.
This week's new release is New Line's San Andreas starring Dwayne 'The Rock' Johnson via Warner Bros.
Estimated top five North America May 22-24 | 22-25 2015
Film (Dist) / Est wkd gross / Est total to date

1 (-) Tomorrowland (Buena Vista) Walt Disney Studios Motion Pictures International $32.1m | $41.7m
2 (1) Pitch Perfect 2 (Universal) Universal Pictures International $30.3m/$117.8m | $38.5m/$126m
3 (2) Mad Max Fury Road (Warner Bros) Warner Bros Pictures International $23.8m/$87.3m | $32.1m/$95.6m
4 (-) Poltergeist (Fox) Fox International $23m | $26.5m
5 (3) Avengers: Age Of Ultron (Buena Vista-Marvel Studios) Walt Disney Studios Motion Pictures International $20.8m/$404m | $27.8m/$411m