EXCLUSIVE: Sonia Mehandjiyska and her team have reported a strong response on the Croisette to the thriller starring Anthony Hopkins, Julia Stiles and Ray Liotta.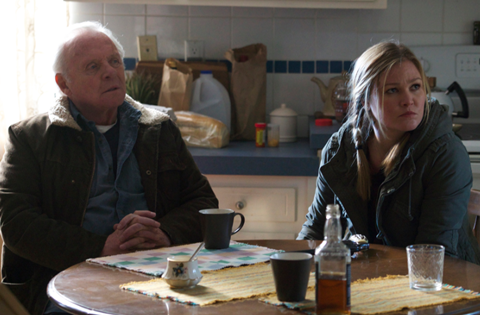 Electric Entertainment licensed rights in Germany (Eurovideo), Japan (New Select) and Australia (Transmission) following a raft of earlier deals on the eve of Cannes.
Dean Devlin's Electric Entertainment and Enderby Entertainment co-financed Blackway, which takes place in the Pacific northwest, where a former logger and his sidekick help a young woman stand up to a crime lord.
Daniel Alfredson directed based on the book Go With Me by Castle Freeman Jr. The film premiered in Venice last year and also stars Alexander Ludwig.
Prior to Cannes, rights went in the UK (Metrodome), Benelux (Three Lines), France (Seven Sept), Scandinavia (Sandrew Metronome), China (Hualu), Portugal (Films4You), and the Middle East (Eagle), among others.
Electric's US distribution division will release Blackway day-and-date theatrically and on VoD on June 10. The film is the first domestic release via Electric's new division led by head of domestic distribution, Zac Reeder. There will be a wider theatrical release in Canada through TW Media Events.
Electric recently acquired all domestic rights for The Devil And The Deep Blue Sea starring Jason Sudeikis, Jessica Biel and Maisie Williams, and handles international sales on An Ordinary Man starring Ben Kingsley.