Edward Noeltner and his team have begun pre-sales in Cannes on the animated action comedy, the third feature film to come from Triggerfish Animation Studios.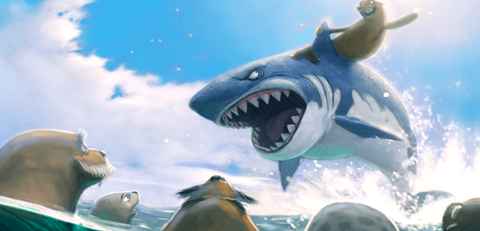 Cinema Management Group handled sales on Triggerfish's previous two titles, Adventures In Zambezia and Khumba, which won numerous awards and were distributed around the world in 27 languages.
Seal Team is the story of Quinn, a former performing seal who joins an elite team of shark-fighting seals.
Wayne Thornley will direct the film from a screenplay he co-wrote with Brian and Jason Cleveland.
Triggerfish is currently collaborating on Revolting Rhymes with Magic Light Pictures. Last year it launched the pan-African Triggerfish Story Lab in partnership with The Walt Disney Company and South Africa's department of trade and industry.