Laurie May and Noah Segal's Canadian distributor and Anton Corp, which Harold van Lier has joined as partner, announced in Cannes they will team up on 20-25 films a year.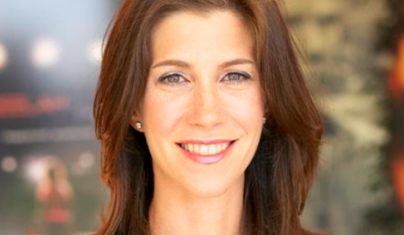 The slate co-financing partners will invest in films that include content from Elevation's output deals with backer Black Bear Pictures, as well as Bleecker Street Films and Bold Films.
"We are thrilled to partner with Anton and work with Sébastien Raybaud and Harold van Lier to continue to build our slate of critically acclaimed and commercially successful films," said Elevation Pictures co-presidents May and Segal.

"This collaboration, including some films to be brought by Anton, as well as Canadian co-productions, will elevate our slate to the next level."
Anton will invest in an Elevation slate that includes Mother's Day starring Jennifer Aniston and Julia Roberts, Free State Of Jones starring Matthew McConaughey, Michael Keaton starrer The Founder, Oliver Stone's Snowden, Black Bear's Gold starring McConaughey, and Deepwater Horizon starring Mark Wahlberg.
"This collaboration with the excellent team at Elevation Pictures and Teddy Schwarzman's Black Bear Pictures marks a new strategic chapter in our expansion plans," said Anton Corp CEO and founder Sébastien Raybaud.
"We are very proud to be in business with them and look forward to seeing them become an even stronger player in Canada."
Anton Corp partnered with Studiocanal on a slate co-financing arrangement in 2011 and to date has invested in more than 160 films including Paddington, Non-Stop, Tinker Tailor Solider Spy, and Shaun The Sheep.