EXCLUSIVE: Venus In Fur star Emmanuelle Seigner has signed on to appear opposite Gerard Depardieu in Fanny Ardant's new €2.5m feature, Stalin's Couch.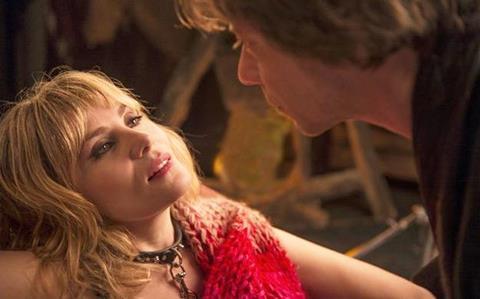 The film, sold by Alfama and due to shoot later in the year, follows the young artist Danilov as he travels to Stalin's secret residence to present the his plans for a monument to the dictator.
The news of Seigner's casting was revealed by veteran producer Paulo Branco.
Branco also further casting and production news on his packed Cannes slate.
One new title is Fred Vargas adaptation The Chalk Circle Man (L' homme aux cercles bleus), directed by Nikolay Levy-Beff, starring Malik Zidi, Elsa Zylberstein and Gregory Gadebois. Shooting is due to begin in September.
Meanwhile, Mathieu Amalric has been confirmed as lead alongside Julia Roy in Benoit Jacquot's His Body, adapted from The Body Artist by Don DeLillo. This is likely to shoot in early 2016.
Also in development at Alfama is Valeria Sarmiento's The Skating Rink, based on the novel by Roberto Bolano, and Gada Cologrande's Tropico, written by Barry Gifford and starring Willem Dafoe and Irene Jacob.