Early in the market, in one of the first major deals for a competition title, Sony Pictures Classics has swooped to acquire Paul Verhoeven's Elle.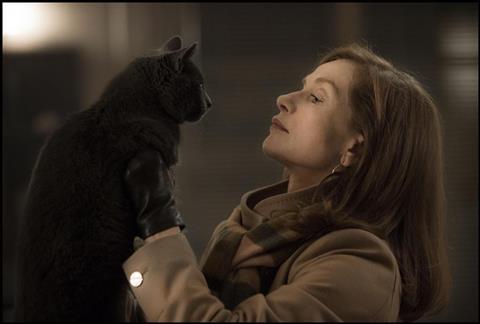 SPC has taken rights for North America, Latin America, Australia, New Zealand, Scandinavia, Eastern Europe (excluding Russia) and Asia (excluding China and Japan) to the film.
Elle screens late in the festival but which is already generating considerable buzz and controversy, both for its rape scene and for a performance by Isabelle Huppert that is said to be remarkable.
The film stars Huppert, Laurent Lafitte, Charles Berling, Virginie Efira and Anne Consigny. It is produced by Saïd Ben Saïd of SBS Productions, Michel Merkt and co-produced by France 2 Cinémas. SBS International is handling sales.
Michèle (Huppert) seems indestructible. Head of a leading video game company, she brings the same ruthless attitude to her love life as to business. Being attacked in her home by an unknown assailant changes Michèle's life forever. When she resolutely tracks the man down, they are both drawn into a curious and thrilling game that may, at any moment, spiral out of control.
Elle marks the second film between Ben Saïd and Sony Pictures Classics, having previously worked together on Roman Polanski's Carnage. It is also the second film between Sony Pictures Classics and Verhoeven, after working together on Black Book.
"This thriller is Paul Verhoeven at his very best and Isabelle Huppert gives the performance of a lifetime," said Sony Pictures Classics. "Elle promises to be a hit with audiences this fall. We are pleased to be working again with Paul, Isabelle and Saïd."
Paul Verhoeven said, "Sony has always been my home in the US and I'm excited that Sony Classics will take care of Elle with the wonderful actress Isabelle Huppert. I'm pleased that even my European films have ended up with them."