EXCLUSIVE: Diego Ramirez's 64-A Films is touting several projects at the Marche.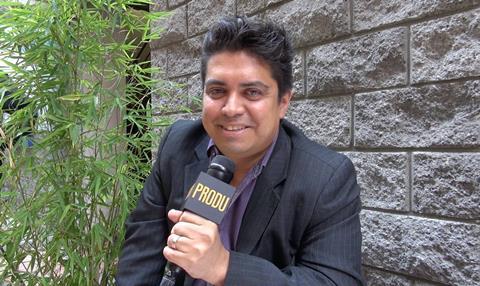 Colombian producer Diego Ramirez of 64-A Films is in Cannes talking up several projects in the pipeline, including revenge drama Killing Jesus and an ambitious TV series about the Spanish Conquest of South America.
Killing Jesus is being lined up for an August or September shoot in Medellin, Colombia, with Mexican powerhouse Canana newly on board alongside Argentina's AZ Films.
The true story follows a woman who witnessed the murder of her father, a human rights professor, and dedicates herself to avenging his death by getting to know the killer before exacting revenge.
Ramirez is also assembling a portfolio of "very ambitious TV projects" after he served as executive producer on Caracol Television's Escobar series and guided 64-A Films into a production services role on the French web series Blanca that shot over four weeks in Colombia.
Top of the pile is an epic Spanish Conquest series going under the working title Eldorado, based on Colombian author William Ospina's The Amazon Trilogy.
Carlos Moreno will direct and worked with Ramirez on Sundance and Guadalajara 2008 selection Dog Eat Dog and the Escobar series. Spain's Elena Manrique (Pan's Labyrinth) is on board to produce with Ramirez, and Ospina is a consultant.
Eldorado will shoot in Spain, Colombia, Peru, and the Dominican Republic and is being staged as a sprawling account of the Conquest told from a non-European perspective that portrays the Incas and indigenous peoples as formidable foes caught up in their own complex narratives.
"We have been working for four years to develop this," said Ramirez. "The books are written in the first person from the perspective of a soldier, whose father is a Spanish solider and mother is an indigenous woman, so he's the first mixed race person the region."