EXCLUSIVE: Creative England has named the three films to be greenlit for production through the latest round of its low-budget filmmaking initiative iFeatures.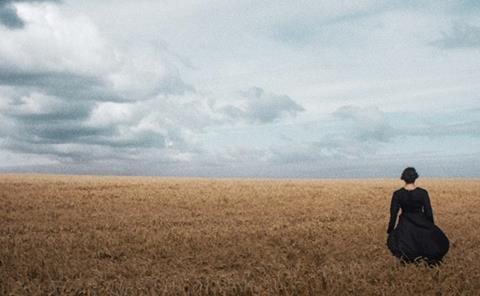 The three films are Lady Macbeth, written by playwright Alice Birch and to be directed by William Oldroyd and produced by Fodhla Cronin O Reilly; Apostasy, co-written by Dan Kokotajlo and Charlotte Wise, to be directed by Kokotajlo and produced by Marcie MacLellan; and The Levelling, written and directed by Hope Dickson Leach and produced by Rachel Robey.
Having been whittled down from over 400 submissions, the three films will go into production in the autumn, each with a budget of £350,000 ($550,000).
All three projects feature women at the centre of their storylines. Lady Macbeth is the first period drama to be made through iFeatures and centres around a young woman trapped in a loveless marriage in the 19th century.
Apostasy is about an 18-year-old Jehovah's Witness who is forced to shun her own sister because of a religious transgression, and is the first English-speaking fictional feature to be set in the Jehovah's Witness community.
The Levelling is set against the aftermath of the 2014 Somerset floods and centres around a girl who returns to the family dairy farm following the floods to find her much feared father a shadow of his former self.
The three filmmaking teams follow in the footsteps of last year's greenlit projects, Guy Myhill's The Goob which premiered in Venice Days and is due for release in the UK on May 30, and Martin Radich's Norfolk, which premiered at Rotterdam International Film Festival.
iFeatures is run by Creative England, together with BBC Films, BFI Film Fund and Creative Skillset. Christopher Granier-Deferre, executive producer at Creative England said: "The final three projects only hint at the filmmakers' immense talent, courage and commitment. They all demonstrate the power of original story-telling, and I can't wait to watch the scripts come to life."