EXCLUSIVE: LA Confidental star will also star in the stage play adaptation.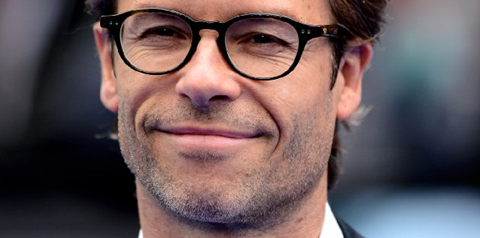 Guy Pearce is to make his directorial debut with Australian paranormal drama Poor Boy, based on the stage play in which he starred.
The Australian actor, known for roles in LA Confidental, Memento and Cannes 2014 title The Rover, will also play the lead in the feature. The cast also includes Frances O'Connor (Mansfield Park, The Missing), Richard Roxburgh (Moulin Rouge!), Callan Mulvey (Batman v Superman: Dawn of Justice) and Sarah Peirse (The Hobbit).
The story centres on a dead man, a young boy and two families mysteriously linked by synchronous events seven years earlier. Production is planned for Melbourne in 2017.
The screenplay is by Matt Cameron, adapted from his stage play created with Crowded House singer-songwriter Tim Finn and performed by the Melbourne Theatre Company and Sydney Theatre Company in 2009.
Producer Al Clark, whose credits include The Adventures Of Priscilla, Queen Of The Desert and who will work with Pearce in the upcoming Flammable Children, is at the Cannes Marche meeting potential sales agents.
Pearce said: "It was a natural progression to go from working with Matt Cameron on the Poor Boy play to our Jack Irish television series to my album Broken Bones, and now to this film.
"We've had many conversations about how Poor Boy could make an emotional and lyrical film and, with my long-time friend and collaborator Al Clark on board, it finally just felt right for me to take the leap.
"Over the years I've been fortunate to work with some great directors - Christopher Nolan, Ridley Scott, John Hillcoat, Curtis Hanson, Todd Haynes, Kathryn Bigelow and David Michôd among others - who have taught me a great deal.
"Not least that you need to have a great story to tell. And in Poor Boy we have one."