The $9.8m project will shoot in Sweden this year, before a Copenhagen shoot in 2017.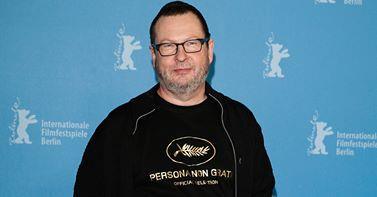 Lars von Trier will make his new feature The House That Jack Built in two separate shoots, Zentropa producer Louise Vesth confirmed in Cannes yesterday.
"It will take a long time because Lars will work in two different shooting periods, he wants to be able to change the script in between. He wants to follow the thing he started in Nymphomaniac with digressions," Vesth said.
She continued, "It's a film about Jack, a serial killer. We follow him over 10 years and we experience the way he gets into the killings, we follow his murders where he's taking more and more chances because he wants to make the perfect piece of art…The ending will be fatal."
The film is casting now and she said it "will be an American and European cast." The $9.8m (€8.7m) project will shoot starting in the autumn in the Film Vast area of Western Sweden, followed by a 2017 portion to shoot in Copenhagen. "Lars wants to set the film in the state of Washington, and like with Dancer In The Dark he wants to find a location in the Film Vast area for this purpose."
"We will have beautiful, beautiful pictures but also a very terrifying story," Vesth concluded.
She was speaking at a Film Vast presentation, where the slate of co-productions being introduced included Ruben Ostlund's The Square which is now set to star Elisabeth Moss and Claes Bang in the story of a museum director who plans a spectacular exhibition. It will shoot in Stockholm, Goteborg and Berlin from June to October.
Janus Metz's Borg/McEnroe will star Sverrir Gudnason as Bjorn Borg, Shia LaBeouf as John McEnroe and Stellan Skarsgard as Borg's coach. SF Studios is launching pre-sales here and the film will start shooting in autumn 2017 in Sweden, London, Monaco and New York.
Metz told Screen, "Tennis happens to be the stage where the drama unfolds. It's about love, loneliness. The tennis will look good…We have quite a gritty approach to it."
Dark comedy Just Another Vet will see Michael Nyqvist making his directorial debut and playing the lead. The story is about a small town veterinarian who wants to sell his practice and buy a boat to sail around the world alone. But he can't sell the property and has to instead recruit a new vet – he finds an inept one who is allergic to animals. Carola Hansson and Borje Hansson produce for Bright Moving Pictures and Fox is also on board for the fim, which starts shooting in September.
Anders Tempelman wrote the script. Veteran actor Nyvquist is excited to also be behind the camera. "I had this dream to find a tone that is not Scandinavian in the way we usually see it. It's very local but it's the kind of story that could be happening in Wales or Omaha, Nebraska."
Film Vast also has invested in a number of Cannes 2016 selections: Juho Kuosmanen's Happiest Day In The Life of Olli Maki in Un Certain Regard; Sharbhanoo Sadat's Wolf And Sheep in Directors' Fortnight; Fight on A Swedish Beach by Simon Vahlne in Shorts selection; Alexandra-Therese Keining in Cannes Ecrans Juniors.