EXCLUSIVE: Metro International inks UK deal for coming-of-age drama.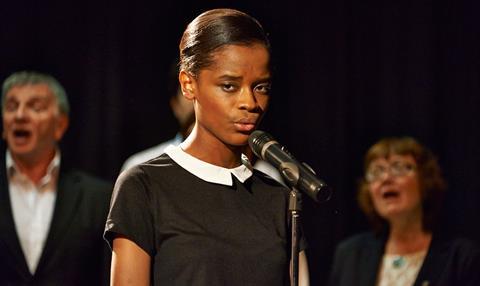 Metro International has secured an all rights deal for Michael Caton Jones's (The Jackal) Urban Hymn with UK distributor Bull Dog for UK and Ireland.
The redemptive, coming of age drama stars Shirley Henderson (Trainspotting), Screen International Star of Tomorrow Letitia Wright (My Brother The Devil) and Isabella Laughland (Chubby Funny).
The story follows a neglected, wayward teen whose singing talent offers her an escape to a better life until she finds her loyalties torn between her inspiring, unconventional care worker and her possessive and volatile best friend.
Bull Dog is planning a theatrical release this autumn with a charity premiere benefit for Child Line Rocks, a subsidiary of ChildLine/NSPCC.
The film is written by Nick Moorcroft (St Trinians) and produced by Eclipse Films and Dashishah Global Film Production in association with Powderkeg Pictures, Head Gear Films and Kreo Films FZ.
Other recent sales were concluded with Search Engine in Canada, Savor in Spain, Times Media in South Africa, Filma in Turkey and World Cinema in Korea.