The recipients of the Screen International Rising Star Asia awards this year are from Japan, China and the Philippines.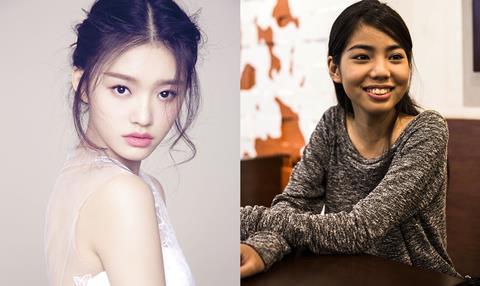 Celebrating its 15th anniversary this year, the New York Asian Film Festival (NYAFF, June 22 - July 9) has selected Japan's Go Ayano, China's Jelly Lin [pictured left] and the Philippines' Teri Malvar [pictured right] as the recipients of the Screen International Rising Star Asia awards.
Ayano, recognised by NYAFF for his range, has recently played a Machiavellian fixer in A Bride for Rip Van Winkle, Japan's most corrupt cop in Twisted Justice and one of three suspects of a heinous crime in murder-mystery Rage.
Jelly Lin is being recognised as a gifted comedienne for her debut in Stephen Chow's The Mermaid. She also stars in two high-profile upcoming films: Guo Jingming's L.O.R.D. and Tsui Hark's sequel to Chow's Journey To The West: Conquering The Demons.
Teri Malvar is being recognised for her performances in "daring roles that have expanded the range of contemporary Philippines' cinema". The 15-year-old actress will be presented with her award before a screening of Ralston Jover's Hamog (Haze), in which she plays a violent street kid who infiltrates a twisted household as it's maid.
This year marks the third Screen International Rising Star Asia award at NYAFF. The award aims to bring Asia's most exciting new talent to international attention. Previous recipients were Nikaido Fumi in 2014 and Sometani Shota in 2015.
NYAFF is co-presented by Subway Cinema and the Film Society of Lincoln Center and takes place at Film Society's Walter Reade Theater, and July 6-9 at SVA Theatre.