Festival brass hailed a record turnout for the renowned event and honoured a range of international filmmakers at the awards ceremony on Sunday night.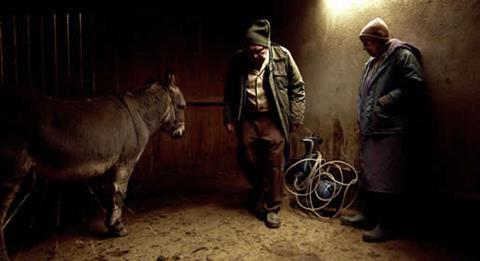 All in all 330 shorts were culled from more than 3,000 submissions and screened throughout the festival, which ran from June 16-22 and awarded more than $115,000 in prizes including $20,000 in cash awards.
"It's been a spectacular success on all fronts for ShortFest this year, with a uniformly ecstatic response from audience and filmmakers alike for the screenings, the panels and seminars and the special events the festival mounted," said festival director Darryl Macdonald.
"With record numbers of attendees and filmmakers, the festival lived up to its growing reputation as one of the most important events of its kind in the world."
Select 2015 Palm Springs International ShortFest award winners appear below. For the full list click here.
JURY AWARDS
Best Of Festival Award
Carry On (Esel, pictured) (Austria), Rafael Haider
Winner received $5,000 cash prize courtesy of the Greater Palm Springs Convention & Visitors Bureau and Final Cut Pro X courtesy of Apple Computer. The winner of this award may be eligible to submit their film to the Academy of Motion Picture Arts and Sciences for Oscar consideration.
Grand Jury Award
Over (UK), Jörn Threlfall
Winner received $2,000 cash prize
Future Filmmaker Award
Submarine (Brazil), Rafael Aidar
Winner received a $2,000 cash prize.
Panavision Best North American Short
Marta Rosa (USA-Mexico), Barbara Cigarroa
Camera package valued at $60,000 courtesy of Panavision.
Best Student Film Award (from a US film school)
It's Better In Italian (USA-Italy), Jordan Ledy
$1,000 cash prize courtesy of KQED San Francisco and camera package valued at $10,000 courtesy of Radiant Images
AUDIENCE AWARDS
Best Live Action Short
The Way Of Tea (Les Frémissements Du Thé) (France), Marc Fouchard
Best Documentary Short
Body Team 12 (Liberia), David Darg
Best Animation Short
Bear Story (Historia De Un Oso) (Chile), Gabriel Osorio
Shortfest Online Audience Award
The Deadman (Peru), Franco Finocchiaro