The Coen Brothers classic was Secret Cinema's 21st production.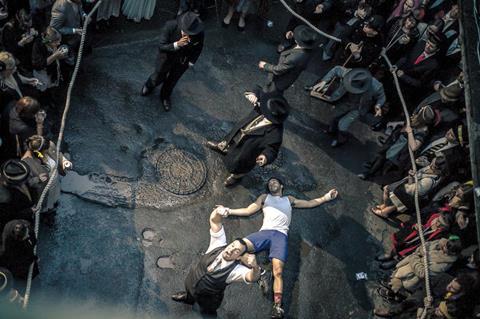 Secret Cinema brought the Coen Brother's 1990 cult gangster classic Miller's Crossing to London's Crouch End, for their 21st 'Tell No One' production, taking over the disused Hornsey Town Hall to create the fictional city of Beaumont.
For two months, from March 20 to May 25, Secret Cinema submerged audiences in a world of underworld dealings, mafia influences, and corrupt politics, drawing inspiration from the film.
A 30-strong cast played to 450 guests per night, with over 16,000 people attending the event over the run decked out in suits, hats, feathers and flapper dresses.
All electronic devices were removed upon arrival, creating a cinematic time machine as audience members were transported back to 1920's Chicago.
Prior to the performance audience members were invited to register online via a specifically created website – the American Union Bank – joining a widespread campaign across all social media platforms, voting for the mayoral candidates of Beaumont City.
The production ended with a grand-scale theatrical finale, an Election Day fête outside the Town Hall attended by over 1,000 people. Hornsey Town Hall was transformed for the official Election Results Day Fete, resulting in the largest political gathering in North London.
Secret Cinema will return later this year, with a large-scale outdoor extravaganza based around a cult film, ahead of their international expansion in 2015.