EXCLUSIVE: eOne secures UK/Ire and Australia pre-buy with HanWay for Liam Neeson-Neil Jordan project.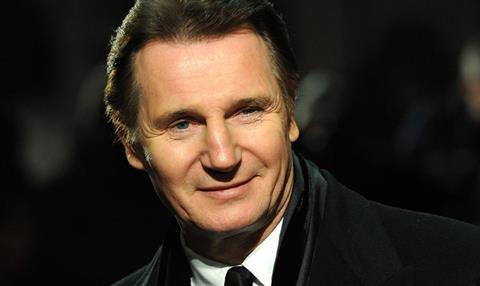 Entertainment One (eOne) has swooped on UK/Ire and Australia rights to Liam Neeson drama The Trainer, which is being sold by HanWay Films at the AFM.
The hot market project, set to shoot next year, will reteam the Schindler's List star with his Michael Collins director Neil Jordan (The Crying Game). Additional casting is underway.
The deal is one of he most high profile to take place so far at this year's AFM.
In The Trainer Neeson will play John Moore, a premier race horse trainer in the west of Ireland, who becomes beset by tragedy. When a teenage refugee comes into his life the two bond over horse Allabelle.
Script comes from David Donohue, James Villemaire and Todd Komarnicki (Sully). Producers are Arthur Lappin, Todd Komarnicki, Robin Gurland and Gregory O'Connor.
The film has been developed with the support of the Irish Film Board and is set to commence principal photography in Ireland next summer.
CAA is arranging financing for the film and represents its domestic distribution rights.
"Having eOne come on board the UK and Ireland, the film's home territory, and also Australia is a ringing endorsement that The Trainer is being recognized in the market as the perfect mix of a first class film team and a powerful story with wide mainstream appeal," said Gabrielle Stewart, Managing Director of HanWay Films.