EXCLUSIVE: Grindstone nabs UK drama with Johnny Harris, Ray Winstone, Michael Smiley and Ian McShane.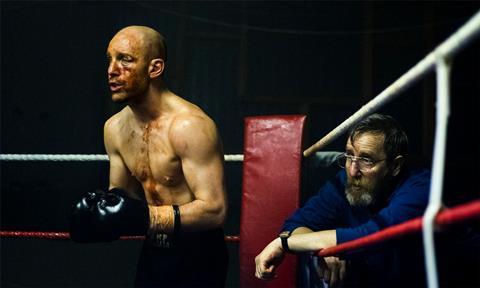 Sales outfit Independent and US buyer Grindstone Entertainment Group have closed a deal for all North American rights on Johnny Harris and Thomas Napper's UK boxing drama Jawbone.
The film will be distributed through Lionsgate Home Entertainment in the territory.
The deal was negotiated by Grindstone's head of acquisitions Stan Wertlieb and Independent's head of sales Nada Cirjanic.
Jawbone marks the writing debut of Snow White And The Huntsman and This Is England actor Johnny Harris, who also stars in the film alongside Ray Winstone, Michael Smiley and Ian McShane, with Thomas Napper making his feature directional debut.
In the movie, a former youth boxing champion (Harris) returns to his childhood boxing club in the hope of rekindling past glory after hitting rock bottom.
Music comes from Paul Weller, former frontman of The Jam. Former boxers Barry McGuigan and Shane McGuigan prepared Harris for the role.
EMU Films' Mike Elliott produced, with Revolution Films' Andrew Eaton serving as executive producer. Vertigo picked up UK rights.
Christine Langan and Nicola Martin are executive producers for BBC Films who financed the project with Creative England and Lipsync Productions LLP.
Other executive producers include Adam Smith, Richard Holmes, Celine Haddad, Peter Hampden and Norman Merry.
Wertlieb commented: ''Jawbone is a hard-hitting gritty boxing film that is a standout for the genre. A tough story about a tough sport that is going to be an absolute must see!''
Cirjanic added: ''We are delighted to be collaborating again with our friends at Grindstone who know exactly how to position this soulful and powerful punch of a movie.''