Toronto crime drama will screen to potential buyers at AFM following £3.7m UK run.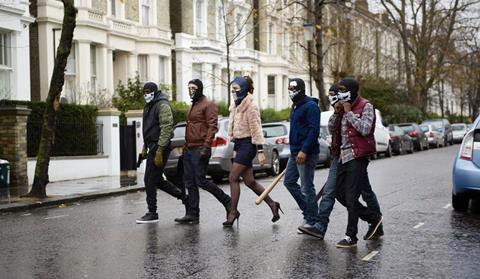 UK outfit Independent Film Sales has boarded Noel Clarke's UK box office success Brotherhood for international sales
The Toronto title will screen to buyers during the American Film Market.
Brotherhood is the third film in multi-hyphenate Clarke's urban crime series which began with 2006 title Kidulthood.
The movie, about a former gang member struggling to adapt to a new way of life, has grossed £3.7m in the UK following its late August release.
Clarke, the most prolific black actor in UK film, wrote, stars in and directed the movie. Under his Unstoppable Entertainment banner he produced the feature alongside Jason Maza and Gina Powell. Also producing were Maggie Monteith's Dignity Films Finance.
Executive producers are Damian Jones, Zygi Kamasa, Nick Manzi, Nicola Pearcey, Chris Reed and Josephine Rose.
Independent represent North American rights jointly with Noel Clarke's agency APA.
Clarke said: ''I'm immensely happy at the success of Brotherhood in the UK and working with Andrew and independent again on the sales of this film, which as a grown up crime thriller is much more international than the previous two films. TIFF showed us that the film plays to international audience and I look forward to more countries experiencing the journey Sam goes on.''
Andrew Orr of Independent said: "Having worked with Noel Clarke on Adulthood, we are excited to bring the final instalment of the trilogy to market. Noel's cultural contribution to British film is massive, and he continues to be one of the most authentic and prolific filmmakers in the UK industry. Brotherhood's huge success at home combined with the international launch at TIFF will make the film an essential title for buyers to check out during the AFM.''