EXCLUSIVE: New Europe Film Sales will sell the Iceland-Denmark-Poland co-production.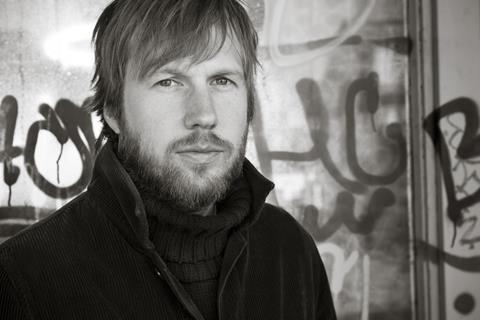 Iceland's Netop Films, Denmark's Profile Pictures and Poland's Madants, a trio who previously collaborated on Icelandic hit Rams, are reuniting to co-produce Under The Tree, the new film from Hafsteinn Gunnar Sigurdsson, whose credits include Paris Of the North and Either Way.
The film starts shooting in Iceland on July 19 for six weeks.
The Nordisk TV & Film Fond has now confirmed backing of $156,400 (NOK 1.3m) for the $2.2m (€2m) budget. Other backers are The Icelandic Film Centre, Danish Film Institute and Polish Film Institute.
Under The Tree has been pre-sold to Sena for Icelandic distribution and to RUV for free TV in Iceland. Scanbox has acquired Scandinavian rights. New Europe Film Sales, which also teamed with Netop on Icelandic hit Rams, will handle international sales.
"Grimar [Netop Films producer Grimar Jónsson] and I had an amazing journey with Rams, so when he approached me with a new project it was an easy decision to get involved. This is another universal story that international audience can relate to - this time set in an Icelandic suburb rather than the countryside," said New Europe founder Jan Naszewski.
The story is about a man who is accused of adultery by his ex-fiancée and forced to move in with his parents. While he fights for custody of his four-year-old daughter, he is gradually sucked into a dispute between his parents and their neighbours regarding an old and beautiful tree.
The cast is led by Steinthor Hroar Steinthorsson, Edda Björgvinsdóttir and Sigurdur Sigurjónsson (Rams).
Netop's Jónsson,told Screen: "Under The Tree is a film about ordinary people in a ridiculous war with each other, a theme I believe many can relate to. It's a drama, but there are comedy — and even thriller — elements right underneath the realistic tone."
One challenge will be finding the tall, beautiful tree at the centre of the story. Jonsson added: "It's a much bigger challenge to cast the tree for Under The Tree than casting the sheep for Rams. But it's okay, I like challenges."
Sigurdsson's Paris Of The North played in competition in Goteborg and Karlovy Vary in 2013, and his 2011 festival hit Either Way was remade by David Gordon Green in 2013 as Prince Avalanche.
In its May funding round, the Nordisk Film & TV Fond also backed Harald Zwart's The 12th Man ($463,000), Joachim Trier's Thelma ($300,800), Maria Blom's new untitled film ($300,800), and the second season of Gåsmamman ($300,800).