The Toronto-based company announced from Fantasia it has come on to handle world sales and direct distribution in Canada on the Luchagore Productions title.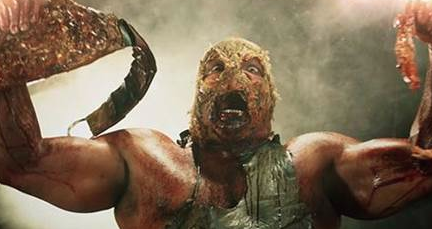 El Gigante tells of a lunatic luchador Mexican wrestler who uses his skills to dominate victims in a grisly ritual for the benefit of his cannibalistic family.
Gigi Saul Guerrero directed and Luchagore's Raynor Shima produced the project, currently featuring in the Frontieres International Co-Production Market.
Raven Banner will also serve as executive producers and the company's James Fler and Michael Paszt brokered the deal with Shima.
"The team of Gigi, Raynor and Luke at Luchagore is one of the most exciting new genre production companies to come out of Canada and we're excited to get in the ring with them," said managing partner Paszt.
Shima added: "Luchagore is proud to further strengthen its bond with Raven Banner in the development of El Gigante by coming on as EP, worldwide sales and Canadian distribution. The Frontières Market has been a proving ground for the future investment of upcoming filmmakers."