EXCLUSIVE: Jodie Whittaker comedy gets international sales company and deal with new UK distributor.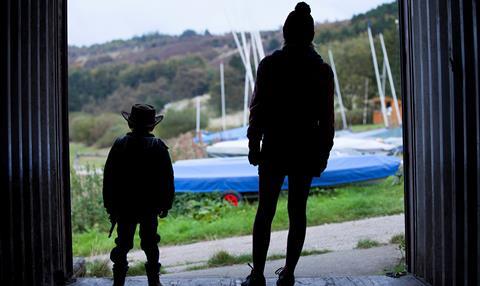 Tribeca-bound UK comedy Adult Life Skills (formerly known as How To Live Yours) has secured an international sales deal with Independent and a UK distribution deal with fledgling London-based outfit Lorton Distribution, which will make the film its first release.
Broadchurch actress Jodie Whittaker (Black Sea) stars in writer-director Rachel Tunnard's Tribeca world-premiere about a young woman experiencing an early 'mid-life crisis' who lives in a shed at the bottom of her mum's garden and makes videos using her thumbs as characters.
Supporting cast include Lorraine Ashbourne (The Selfish Giant), Brett Goldstein (SuperBob), Alice Lowe (Sightseers), Eileen Davies (Sightseers) Rachael Deering (The Last Hours Of Laura K), Edward Hogg (Jupiter Ascending) and newcomer Ozzy Myers.
The film is the feature adaptation of Tunnard's 2015 BAFTA-nominated short Emotional Fusebox, which starred much of the same cast.
Former Screen Star of Tomorrow Michael Berliner produces. Executive producers are Ken Marshall, Richard Holmes, Paul Ashton, David Hinds, Andrew Hinds, Neil Hinds, David Fransen, Jodie Whittaker and Jakob Abrahamsson with Sean Wheelan of Filmgate Films co-producing.
The Pico Pictures production was backed by Creative England with support from Film Väst and the Wellcome Trust. NonStop has Scandinavian rights.
Lorton is currently financing documentaries on footballer Maradona and UK band Oasis. It will handle the UK release on the latter.
Andrew Orr of Independent said: "We have worked with some fantastic first time filmmakers at Independent - Paul Andrew Williams, Duncan Jones, Colin Trevorrow and we are delighted to be introducing Rachel Tunnard, we think she is a star and has created a funny, beautiful and uplifting first feature."
Julian Bird of Lorton Entertainment added: "Adult Life Skills is a film that everyone at Lorton Distribution immediately fell in love with and we know UK audiences will feel the same. We are honoured that this exceptional film will be Lorton's first release."
Tunnard was editor on 2012 drama Shell. Whittaker is set for a lead role in Paddy Considine's upcoming drama Journeyman.