Films from the animation studio launched by Chris Meledandri in 2007 have grossed more than $4bn worldwide.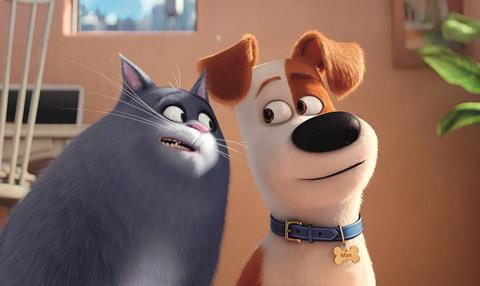 The studio on Thursday announced dates for four upcoming projects.
The features – all referred to at time of writing as Untitled Illumination Animated Film – will open wide on July 2, 2021, July 1, 2022, December 21, 2022, and June 30, 2023.
Illumination's holiday 2016 release Sing currently stands at $467.2m worldwide, a feat that made the studio act quickly to greenlight a sequel scheduled for December 25, 2020.
Sing garnered two Golden Globe nominations for best animated picture and, appropriately, best original song.
Illumination's upcoming releases include the Steve Carell and Kristen Wiig starrer Despicable Me 3 on June 30 and the reimagining of Dr. Seuss' How The Grinch Stole Christmas to star Benedict Cumberbatch on November 9, 2018.
More sequels are in the works for Illumination, including The Secret Life Of Pets 2 on July 3, 2019, following the original's (pictured) $875.5m global haul last year.
Minions 2, the follow-up to the second-highest grossing animated film of all time, has a planned release on July 3, 2020.