EXCLUSIVE: UDI picks up Venice and Toronto-bound The Road To Mandalay.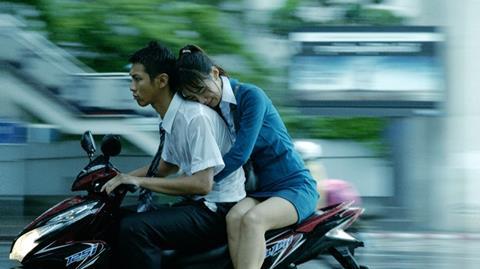 France's Urban Distribution International (UDI) has acquired international sales rights to Midi Z's latest film The Road To Mandalay, which will receive its world premiere on the Lido in the Venice Days strand.
The new picture is the first four-way co-production between Taiwan, France, Germany and Myanmar. Starring You're The Apple Of My Eye actor Kai Ko and Midi's regular actress Wu Ke-Xi, it follows a doomed love story involving two illegal Burmese migrants in Thailand.
The deal excludes a string of Chinese-speaking territories, including China, Taiwan, Hong Kong, Malaysia and Singapore, which are handled by the film's Taiwan-based producer Flash Forward Entertainment.
France is also excluded and handled by the film's French co-producer House On Fire.
Flash Forward Entertainment's founder Patrick Mao Huang concluded the deal with Frédéric Corvez, founder of UDI. "Midi is an underestimated voice from Asian cinema. I believe this film will shed light on him and his unique talent," said Corvez, whose company is representing Midi for the first time.
After Venice, The Road To Mandalay will travel to Toronto for its North American premiere and will be the closing film for the Taipei Golden Horse Film Festival in November.
The film marks the fourth narrative feature of Myanmar-born Midi, 33, a Rotterdam Film Festival regular whose reputation continues to grow.
The Taiwan-based director's two most recent films, 2016 documentary City Of Jade and 2014 drama Ice Poison, both premiered in Berlin with the latter also winning best international film at Edinburgh.