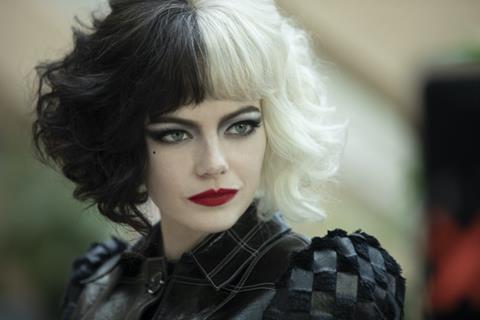 The new exclusive theatrical window in the US appears to be settling on a cap of 45 days – roughly 30 days less than where the window was a little over a year ago prior to the pandemic.
"We now effectively have a 17-to-45-day window," said Randy Greenberg, executive producer on The Meg and a former international theatrical studio executive.
Greenberg's comments came after Cineworld announced it had agreed a multi-year pact with Warner Bros under which, starting in 2022, its Regal cinemas in the US will carry the studio's films for 45 days before they go to HBO Max. In the UK the window will be 31 days.
Not only does this suggest WarnerMedia appears to be honouring its pledge to restrict simultaneous theatrical-HBO Max releases of Warner Bros films to 2021; it also echoes what is happening at Paramount, whose films going forward will exclusively stay in US cinemas for a maximum of 45 days before heading to Paramount+.
Last year Universal unveiled its PVoD revenue share arrangement with AMC whereby it can pluck certain US releases from the cinema after 17 days and put them on PVoD. The deal was soon extended to Cinemark, and Cineplex in Canada.
"The 75 to 90-day window is an anachronism in a world where the pandemic has changed the distribution business model," said Paul Dergarabedian, senior media analyst at Comscore. "Distribution is no longer something to be done on autopilot; it's a case-by-case strategy to determine what is most advantageous for the movie and studio, exhibitors, and consumers."
The fact that studios and exhibitors are cutting individual deals that no longer conform to rough industry standards suggests further pacts and announcements will be forthcoming.
"There's no blanket industry deal anymore," noted Greenberg. "In theory, every studio has their own deal with individual exhibitors, and can put their film on their own streaming platform after their exhibition deal is up."
But as one observer put it, "Where's NATO in all of this? Or the other international exhibition associations?" NATO (National Association Of Theatre Owners) did not respond to Screen's request for comment.
Disney release reshuffle
The question of revenue share has also become a hot topic following Disney's decision to launch Black Widow and Cruella simultaneously in cinemas and on Disney+ Premium Access – a $30 surcharge for existing Disney+ subscribers – on July 9 and May 28, respectively in the US and in the international markets in which Disney+ operates. The studio also said Pixar's Luca will bypass cinemas and debut exclusively on Disney+ on June 18.
"You have to assume this smaller window means there's going to be a renegotiation of the splits," said Greenberg. "The shorter the window, the bigger the split sought by exhibitors."
At time of writing it remained unclear whether Disney will give exhibition partners a share of its Disney+ revenue on those titles to compensate for the shorter (or in the case of Luca, non-existent) theatrical run, much in the same way that Universal does on its PVoD deal.
WarnerMedia is understood to be offering generous terms to Warner Bros filmmakers and exhibitors in light of its 2021 hybrid release strategy.
The Disney development in particular concerns exhibitors after the worst 12 months of their professional lives, yet there is also an understanding the studio has been forced to act by circumstances.
While there is growing optimism over the vaccine roll-out in the US and the UK, and Chinese cinema-going continues to perform well, Disney executives do not want the still very challening situations in mainland Europe and Latin America to scupper the break-even – let alone profit – prospects of costly tentpoles.
Both Black Widow and Cruella offer the latest test cases on Disney+ Premium Access as Disney forges ahead with its core streaming strategy. Yet Dergarabedian believes the theatrical component remains significant. "It's telling that the theatres are an essential part of studio strategy because they are an important component in the revenue-generating department," said Dergarabedian.
He noted how Raya And The Last Dragon has retained its number one spot for the third weekend at the North American box office – where the reopening of Los Angeles cinemas is believed to have contributed to minimal drop-offs in ticket sales. "We've seen on day-and-date releases that consumers are opting in to go to the movie theatre. People love entertainment on the small screen and the large screen – they're not mutually exclusive."
Indeed Disney claimed the simultaneous release of Raya And The Last Dragon in cinemas and on Disney+ Premium Access has been "successful", although it has not provided numbers to back up the assertion.