A strong local offering led to a excellent year at the Spanish box office.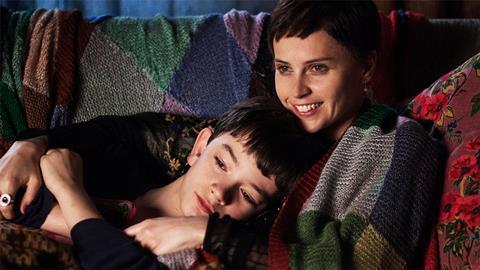 In a stellar year for local films at the Spanish box office, JA Bayona's A Monster Calls, distributed by Universal Pictures International, stands out.
Released on October 7 following a world premiere at Toronto, the English-language film benefited from strong reviews and positive word of mouth and topped the Spanish box office chart with a cumulative gross of $27 million. Based on the children's novel of the same name by Patrick Ness, the fantasy film stars Lewis MacDougall as a young boy who befriends a monster that helps him come to terms with his mother's terminal illness.
Read more: Year-on-year slump at German box office in 2016
The top 25 films at the Spanish box office are below (correct to November 27).
Even before A Monster Calls was released, admissions had increased 7.5% and box office had grown 8% year-on-year by the end of September, according to FAPAE. In the same period, homegrown Spanish titles had experienced a 26.8% increase in revenues compared to 2015, and had snagged a 14% share of the box office. Fernando Gonzalez Molina's period romantic drama Palm Trees In The Snow led the way, grossing $13.1m (€12.4m). It was released at the end of last year on December 25 and easily outstripped Star Wars: The Force Awakens in its second week of release.
The market share of local features may grow with the release of A Monster Calls and Fernando Trueba's The Queen Of Spain. The latter is a follow up to the director's 1998 title The Girl Of Your Dreams, and again stars Penelope Cruz as a 1950s movie star. It was released on November 25 by LolaFilms Distribucion and has taken $800,000 (€750,000) to date.
Following the success of Spanish Affair in 2014 and its sequel, Spanish Affair 2 in 2015, local comedies led by Kiki, Love To Love and Heroes Wanted continued to perform well, as did thrillers such as Daniel Calparsoro's To Steal From A Thief.
The notable local disappointment of the year has been Pedro Almodovar's noir-ish Julieta, distributed by Warner Bros. The film took just $2.2m (€2.1m).
In a country still struggling with an economic crisis and the burden of a 21% levy on cinema tickets (the highest in Europe) plus the impact of piracy, the La Fiesta del Cine initiative has once again proved a success. Held twice a year, in spring and autumn, it offers tickets priced at $3 (€2.90) for three days. The fiesta held from October 24-26 has had the highest attendance so far, with 2.6 million tickets sold.
Read more: Admissions up, arthouse struggles at 2016 French box office