The Arab industry is hoping Walt Disney's live-action production of Aladdin is its flying carpet to a whole new world of opportunity and screen identity in Hollywood.
Arab social media lit up the moment the cast and crew of Walt Disney's Aladdin touched down in Jordan in early November to start filming amid the desert moonscapes of Wadi Rum. There were retweeted sightings of star Will Smith having dinner at the Royal Yacht Club in Aqaba and a group photo taken outside Petra was instantly shared.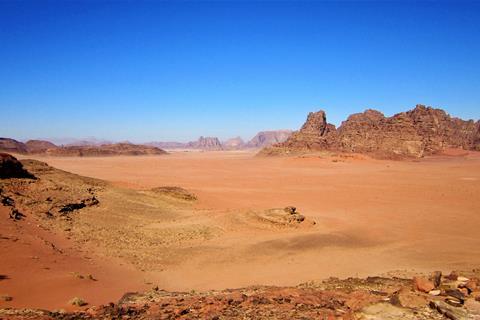 Lost, however, was any mention of the two actual 'Middle Eastern' leads themselves or any of the other charismatic Arab co-stars. Disney is banking on changing this once the global marketing goes into overdrive for the film's eventual release. So too is the entire Arab film community. Arab professionals want to see a new generation of internationally recognised stars from the region being sought out for roles that stretch beyond the villain/victim stereotype.
With so much riding on Guy Ritchie's live-action remake of the 1992 animation, it is not surprising the protracted casting process attracted attention. The call went out for actors, aged 18-25, who could sing, ideally dance and look the part across London, Cairo, Mumbai and Abu Dhabi earlier this year. Although the original story was set in China, Aladdin is commonly associated with The Thousand And One Nights, a collection of Arab and Indian folk tales in which the invented city of Agrabah blends references from across Central Asia.
The actors cast as Aladdin and Princess Jasmine do not hail directly from the Arab or Indian world, although both can claim strong familial ties to those heritages. Mena Massoud is a Canadian actor who left Egypt with his Coptic Christian family when he was three; Naomi Scott is a London-born actress/singer whose mother is a Gujarati Indian born in Uganda.
The supporting cast includes Iranian-American actor Navid Negahban; Marwan Kenzari, a Dutch actor born to Tunisian immigrants; Numan Acar, a Turkey-born German actor; and Nasim Pedrad, a Tehran-born comedian who left her birth country for California when she was two and became the first Iranian to join the troupe at Saturday Night Live.
Welcome to the multi-ethnic, globe-spanning, cross-cultural reality of contemporary Middle Eastern performers.
Confronting stereotypes
Writer/director Partho Sen-Gupta is now shooting Slam, an Australia-France co-production, in Sydney.
He is a Mumbai-born filmmaker who lives and works in Sydney, and the film is about what happens to an Australian-Palestinian family living in the city's peaceful western suburbs when the daughter goes missing amid speculation she has joined Isis. It features three Arab actors in prominent roles. Adam Bakri, the New York-based Palestinian who achieved international recognition in the Oscar-nominated Omar; Darina Al Joundi, the Lebanon-born French stage actress whose résumé includes, like so many of her acting peers, a named role in Homeland; and Abbey Aziz, an Arab-Australian who has also worked in Los Angeles.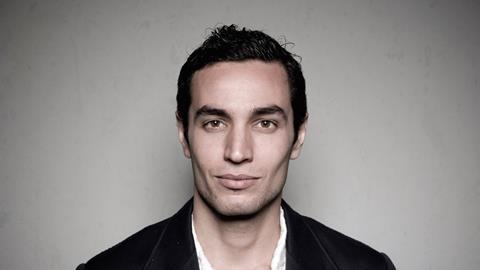 "Initially, as we were developing Slam at a lower-budget level as an Australian-only financed film, we were focused on local Arab-descent actors," recalls Sen-Gupta. "The Australian film industry is, however, a small one and there was only a small pool of Arab actors in our required age range. While we were exploring these possibilities, France's federal film agency, CNC, attached to the production and we secured an Arab investor from Dubai, which necessitated a scaling up and the casting of an international Arab actor."
Sen-Gupta is at pains to take audiences beyond easy Arab caricatures. "Arab actors in particular suffer from being typecast, often as 'terrorists'," says Sen-Gupta. "This stereotyping is in fact integral to the plot of Slam. I wanted to portray an Arab character as multi-layered and complex. If more stories by writers and directors of diverse backgrounds received funding, then agents and managers would have more interesting work to propose to the actors they manage. Essentially this question of Arab screen representation is one that involves public and private funders as much as it does agents and managers."
In London, Saudi actress and filmmaker Ahd Kamel, best known for her supporting role in Wadjda, is now filming Collateral, written by David Hare, for the BBC and Netflix.
Kamel plays a Muslim refugee in the four-part mini series and stars with Carey Mulligan, John Simm, Billie Piper and July Namir (the latter is a UK-based actress of Egyptian and Tunisian descent). The drama explores the fallout from the fatal shooting of a pizza delivery man. "The character was definitely multi-dimensional because of the great writing of David and the direction of SJ Clarkson," says Kamel, who is based in the UK. "I believe TV is where it's at. With all the new platforms available now, Arab actors have a better chance of landing such roles. In my case the opportunity came through my UK agent. I'm represented by an agent in London and a manager in New York. Between them, they handle my work as an actor/filmmaker. I have no reps in the Arab world. I'm not sure if that even exists there."
Increased representation
The lack of any dedicated, professionally organised Arab infrastructure to support Arab talent is a frequently heard complaint. "Do we need more and better agents, managers, casting directors, publicists, reps and sales specialists to propel the industry forward on an international level? A definite yes," says leading Tunisian producer Dora Bouchoucha, whose credits include Mohamed Ben Attia's acclaimed Hedi.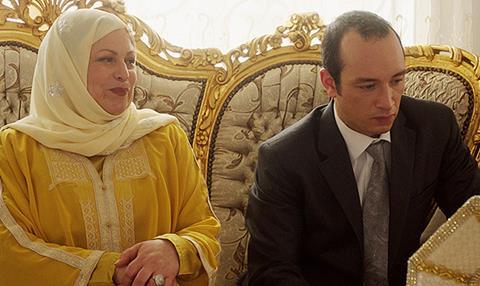 That drama won both the best first feature award and the Silver Bear for best actor at the 2016 Berlinale, although only the director has been able to capitalise on those achievements outside the Arab market. "The awards success helps the funding of his next feature," says Bouchoucha. "However, it has not yet opened other doors for the leading actors on the international market."
Hani Osama, the Egyptian producer of Sheikh Jackson, Hepta: The Last Lecture, Before The Summer Crowds and Warda, believes the region's talent is being held back. "We do have a few talents in the Arab region with international value such as directors Hany Abu-Assad and Mohamed Diab, the actor Amr Waked and others. However, we have so many more who haven't had a real chance to be represented properly. We have the talents but we don't know how to manage them."
It is not surprising actors such as Bakri and Kamel have established themselves outside the Arab world. "Their new citizenship is helping them to have a greater presence in European and international films since they satisfy the requirements of the funding points system and the spending conditions of the different funds, especially in Europe and Canada," observes Rula Nasser, the prominent Jordanian producer whose credits include The Curve and Transit Cities.
"The increased presence of Arab talents and actors has not been about equality of opportunity; it's more to do with the geographical and political representation of talents that the stories themselves are deciding," Nasser continues. "Having said all that, and based on the increased demand in having Arab cast for certain international stories, the need for such a dedicated Arab agency is crucial."