An array of new presentation options are emerging as digital cinema reaches market saturation. But cost, complexity and legacy projection equipment remain significant issues, reports Adrian Penningon.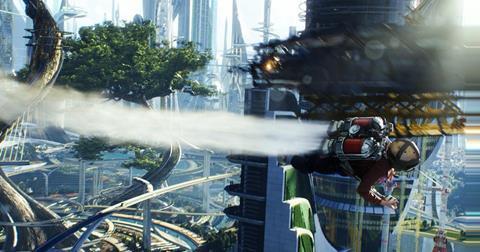 Digital cinema is fulfilling its promise to deliver enhanced presentation options. But with that comes greater complexity in mastering and distribution. "In the early years of digital cinema, it was right to offer a dual 35mm and digital approach to mastering and distribution," says Andy Scade, director of digital cinema at Deluxe London. "Now that process is largely complete, we are entering a second phase which is about pushing the new opportunities created by digital."
"Over the past five years, the industry has begun to realise the potential of what digital cinema can bring to distribution," says Richard Fish, commercial director of Eikon Group. "A digital infrastructure allows you to deliver to all platforms including home entertainment, VoD and subscription TV. Digital means speedier delivery for day-and-date releases. If you get it right, you can find efficiencies in the workflow."
A typical studio release demands more than 100 versions of the Digital Cinema Package (DCP), which can escalate to 450 versions for major titles. The basic DCP will be versioned for territories and include copies for subtitles, dubbing and language titles. DCPs will also be mastered for individual projection system and theatre qualities such as aspect ratio (flat or scope), resolution (2K, 4K), audio type (5.1, 7.1) and 3D (which requires its own set of subtitles).
More options
Further complexity is now being added with enhancements to presentation driven by growth in premium large format (PLF) exhibition. These include immersive audio formats (such as Dolby Atmos and Barco Auro); versions for motion simulators (D-BOX, 4DX, X4D); and versions with wider colour gamut and greater luminance (or brightness to showcase laser-projected films). Emerging presentation formats such as Barco Escape require multiple DCPs tailored for multi-screen projection.
"The industry has begun to realise the potential of what digital cinema can bring to distribution."

Richard Fish, Eikon
Higher Dynamic Range (HDR), which provides a wider range between the whitest whites and blackest blacks in a picture, is the latest creative option being promoted by Dolby. Pixar's Inside Out, and Disney's Tomorrowland are the first titles to be mastered for Dolby Cinema, a presentation format that includes HDR and Dolby Atmos. Different frame rates are also open to filmmakers and distributors. The Hobbit: An Unexpected Journey was the first major release made at 48 frames per second, an aesthetic choice that sharpens the picture by doubling the number of frames from the century-old standard 24fps. Although the two later Hobbit sequels were shown in 24fps and 48fps versions, the method has not been widely adopted, although James Cameron's Avatar sequels are expected to feature a 60fps DCP.
"It is in the studios' interest to reduce complexity because that reduces the cost."

Richard Welsh, Sundog Media Toolkit
While final distribution to cinemas is on hard drive, via fibre network or satellite, DCP administration and creation have become vastly more complicated. A facility like the new joint venture Deluxe Technicolor Digital Cinema is typically given two weeks to create all DCPs for any title, including a quality-control screening that ensures the mastering has been completed correctly.
"The margin has dropped out of distribution and the cost has shifted to producing and handling the DCP," says Richard Welsh, CEO of Sundog Media Toolkit, which develops software processing tools for post-production and digital cinema packaging. The problem is exacerbated by theatres with older digital equipment. A single venue may receive a dozen different DCPs, with a separate electronic key to the encrypted film that is bespoke to individual players and projectors. "The full cost savings have yet to be realised," says Welsh. "It is in the studios' interest to reduce complexity because that reduces the cost."
An industry-wide shift to SMPTE-DCPs is an attempt to streamline the process. While the Digital Cinema Initiatives (DCI) spec, first published in 2005 and better known as Interop, succeeded in getting digital cinema off the ground, rapid change means SMPTE's proposals are more suitable for incorporating new developments. "SMPTE-DCP will ensure more manageable DCP sizes, while allowing cinemas to benefit from new technology and staying compatible with the basis of DCI," says Manel Carreras, SVP of marketing and content services business development at Ymagis.
Early digital projection equipment requires an upgrade to play SMPTE-DCP version movies. The International Union of Cinemas and European Digital Cinema Forum are working with Dolby, Deluxe, Sony and others to ensure full conversion. Down the line, augmented reality (AR) components and holographic projection are possible. "One difficulty is making AR work no matter where someone sits," says Welsh. "By overlaying elements to a film you are experimenting with the theatrical experience, which is more interesting than virtual reality."