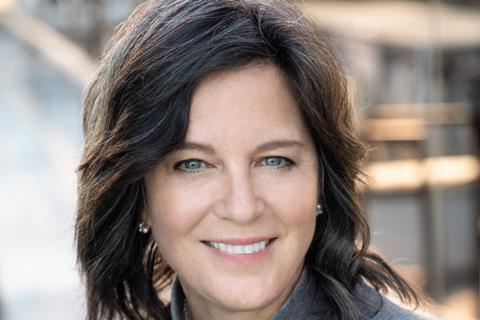 Apple Original Films and Skydance Animation's Luck is a film about fortune; director Peggy Holmes was dealt a dose of the bad kind shortly after joining the project in January 2020.
The global shutdown meant the former Disney animation choreographer couldn't meet her voice cast. Production quickly moved to Zoom, with preparation key to those online meetings.
"When we're in a session, we have a lot to play with," says Holmes. "Kiel [Murray, co-writer on the film] writes lots of 'alts' in the script –she gives the actors three or four different ways to say a moment, to see what feels best, and sounds the funniest and most heartfelt."
Luck follows an unlucky girl who grew up in foster care, and stumbles on the undiscovered world of good and bad luck that secretly effects everyday lives. She teams with magical creatures to uncover a force more powerful than luck itself. Broadway star Eva Noblezada leads the English-language voice cast, with Simon Pegg as her black cat partner and Jane Fonda, Whoopi Goldberg and Lil Rel Howery also on board.
As part of her researrch Holmes met with young adults who were raised in foster environments. "These people have real life bad luck, and they are the most positive and generous of heart," she says. "What these young people shared with us is that although they wouldn't want to go through it again or want someone else to go through it, they would not change a thing because it brought them to who they are today."
The film is the first US animated feature for Apple Original Films and follows its release of the European co-production Wolfwalkers in 2020. Apple boarded Luck in 2019 following the departure of Skydance's original studio partner Paramount Pictures. It is screening as a work-in-progress at Annecy International Animation Festival this week before a global release on the Apple TV+ platform on August 5, 2022.
"What I researched about luck is that it's random – you can't control it or create it," says Homles. "We want to tell a deep, emotional story in the most entertaining way we can."
Skydance start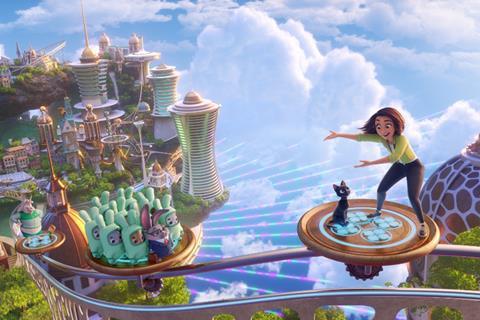 The film is also the debut feature of Skydance Animation, which launched in 2017 as a division of Skydance Media, and hired former Pixar and Walt Disney Animation Studios COO John Lasseter as head of animation in 2019.
Lasseter's involvement meant a bumpy start for the project. He had taken a six-month sabbatical in 2017 following allegations of workplace sexual misconduct at Disney, after which he sent a memo to staff saying "I deeply apologize if I have if I have let you down." His hiring at Skydance prompted Paramount Animation to depart the project at the behest of then-head Miriella Soria, as did Emma Thompson who had a key voice role.
Holmes says she "can't really comment on other people's experience" with Lasseter. She describes him as "an ultra-creative artist" who was "amazing" to work with.
"He's been a really lovely mentor – you can turn to him with a story problem, he's always there for you," she adds. "[John] will jump in as much or as little as you want."
Luck is set for an awards-qualifying theatrical run in Los Angeles, New York and Chicago, and will otherwise launch directly on Apple TV+.