The Sundance plays made by Fox Searchlight for The Birth Of A Nation and Amazon for Manchester By The Sea will be hot topics at the European Film Market (EFM). Jeremy Kay explores what the deals mean for the independent sector.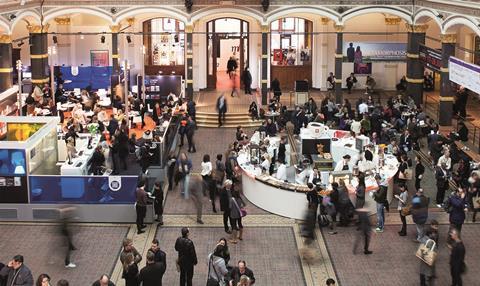 While it would be premature to invoke images of David slaying Goliath, Fox Searchlight's $17.5m swoop on Sundance hit The Birth Of A Nation has left Netflix bowed, if not broken. At a time when the primacy of the streaming giant and other potential digital players was beginning to cast a dispiriting pall over the independent space, Searchlight's coup has offered hope.
There will be plenty of talk in Berlin about the deal for Nate Parker's slave-revolt drama and not just because it resulted in the biggest on-site acquisition Park City has ever seen.
The day after the deal, executives from theatrical distributors were high-fiving the Searchlight team in the snow after exhaustive all-night negotiations that will have significant implications for the business. That Searchlight was willing to go as high as it did illustrates the depths of its competitive nature.
More startling is the fact Netflix bid $20m - Screen understands it was prepared to go to $25m - and still lost out on the most coveted film in Sundance.
Parker, his financiers and sales agent WME Global eschewed the digital route as Searchlight's estimable track record - it took 12 Years A Slave all the way to the best picture Oscar two years ago - won the day.
Accepting Netflix's flat-fee approach might have allowed some of Birth's financiers to cash out, but it seems the film's backers anticipate the upside of strong box-office revenues. The film-makers have opted for Searchlight's broad theatrical reach, confident in the distributor's ability to hit audiences in North America and further afield through Fox International's world-class infrastructure.
The move gives theatrical buyers heading into Berlin hope they can compete for product. A year ago, Netflix swiped Jadotville before it went into production and the fear was it would continue to behave like this as and when it wanted. It still can. It certainly has the money. But The Birth Of A Nation deal showed that money does not count for everything.
Film-makers want to reach audiences and there is uncertainty over exactly how many people watch content on Netflix because, even though it now penetrates 75 million households in 190 countries, it will not even tell its film-makers how many people watch their film or show.
Then there is the matter of awards. Parker and his advisers know that theatrical exposure can fuel an awards run, which in turn can bump up revenues.
Birth of an opportunity
The timing of the Birth deal could not be more opportune. Hollywood's fixation with the #OscarsSoWhite debacle makes Parker's historical drama the ultimate redemptive opportunity to an institution desperate to reform its image.
By January 2017, when next year's Oscar nominees are announced, the Academy of Motion Picture Arts & Sciences will have effected changes in voting, membership and governance to show its willingness to embrace diversity. A best picture nod is Searchlight's to lose.
Given the dismal theatrical performance of Beasts Of No Nation and its no-show in the Oscar nominations, Parker et al could not be assured of making a noise in the awards season with Netflix at the helm. Beasts' $90,777 theatrical run via 31 Landmark Theatres sites was never meant as a serious box-office play, but now even its role as an awards trigger is being viewed as a misstep.
The word is it was hard to get voters to watch the child-soldier drama. A difficult film - indeed any film - may be better suited to a theatre where a captive audience cannot leave the room as easily as it can press 'pause' while streaming.
The arrival on the scene of Amazon, which made a splashy $10m buy on Sundance hit Manchester By The Sea, offers film-makers something different: a committed theatrical release followed by Amazon Prime Instant Video 30-60 days later.
"Netflix is more of a video store and Amazon is more of a quasi-theatrical distributor," says one US executive. "I don't think Manchester was an SVoD play; it was an all-rights play. Bob [Berney, former CEO of indie film distributor Picturehouse] being at Amazon is a very different animal. He's not just an acquisitions guy — he's a marketing guy."
Yet the fact remains that Netflix and Amazon are hungry for product and will be scouring markets. An all-rights SVoD play by the former is putting the squeeze on independent international buyers who have not got any kind of production pipeline.
At a Sundance panel last month, one sales agent said he had spoken to a buyer who predicted the international buyer community could be decimated within 10 years.
"It's not bad for the sales agent but it's difficult for the distributors who can control a film [if] they buy all rights," says Dirk Schuerhoff, CEO of Germany's Beta Cinema. "The most interesting challenge for us is to combine a theatrical release and [worldwide ancillary]. It's disturbing [the buyers'] business model in a way."
A US-only buy from Netflix is "nearly impossible to date" for international buyers, according to one US sales agent who wished to remain anonymous, adding that Amazon's hybrid model could give it the upper hand as it becomes more aggressive as a buyer. "The fact Amazon does the US theatrical component might make it easier for international buyers if it takes US, because they can co-ordinate their release with the US theatrical."
The presence of the digital players is certainly driving up prices. Bidding on The Birth Of A Nation reportedly began at $12m and acquisitions teams might change their tactics. "You might see some US buyers trying to get in [and buy] more often before a festival premiere," says Nadine de Barros, co-founder of Fortitude International.
EFM in general will see one fewer major sales agent after eOne shuttered its division and appointed Sierra/Affinity as de facto seller of its films. eOne-owned Seville International continues to operate and will attend the market.
"There are some great movies in there," says Sierra/Affinity president and CEO Nick Meyer of the eOne Features stable. "I have worked with a lot of the film-makers before so it's going smoothly."
eOne, which recently acquired a stake in Meyer and Marc Schaberg's Sierra Pictures, was one of the investors in Steven Spielberg's Amblin Partners. Meyer said it was too soon to say if Sierra/Affinity would handle sales on Amblin Pictures titles where eOne will not directly distribute.
Maintaining a slate
What seems certain, insiders say, is that there will be further consolidation in the sales space as companies struggle to build significant slates from a limited pool of attractive projects, or struggle to hold on to projects without losing key elements like Enzo Ferrari did when Christian Bale departed earlier this year, citing health concerns.
"Everyone is looking for premium content and the more reach you have to help source it and help generate it, the easier the job," says Meyer.
"It is hard to always find great movies," says Foresight Unlimited founder Mark Damon. "One year we had four films in Berlin and did more than $100m in sales. It's all dependent and tied into what new product we have."
Damon's president and COO Tamara Birkemoe says the market typically has been productive for them. "Berlin has been good for us. It's hard for people to get things together because Sundance is so close [but once] we had 2 Guns there."
Imagine what Netflix would have paid for that.