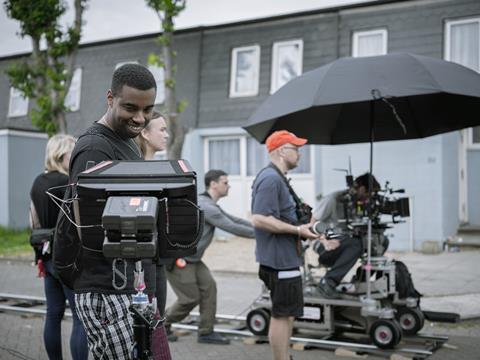 Like much of the past year, UK director Remi Weekes has experienced the acclaim for his debut feature His House through a particular prism.
"It's like this other world inside my computer," he says. "All my news and life stuff has happened over the internet. My film comes out, I hear feedback, I get nominated, and the awards happen — all on the internet. It doesn't feel real."
But real it is. After a world premiere at Sundance 2020 in the Midnight section, His House was released on Netflix last October. Awards recognition followed, with 16 British Independent Film Awards nominations and four wins, including best director for Weekes. Bafta followed with nominations in three key categories — outstanding British film, outstanding British debut and best actress for Wunmi Mosaku (lead actor Sope Dirisu is also up for the Rising Star prize since his role in the film).
After studying film at the London College of Communication, Weekes took his time to focus on narrative filmmaking — instead running experimental creative studio Tell No One with collaborator Luke White, shooting promos for brands including Alexander Wang and H&M, and having video work exhibited by institutions including New York's Guggenheim Museum. With the pair focusing on solo projects from 2016, Weekes was asked by Film4 to pitch an idea for its horror-themed shorts series Fright Bites. The ensuing work Tickle Monster was selected for SXSW 2017, with Weekes also named a Screen Star of Tomorrow that year.
His House centres on Bol (Dirisu) and Rial (Mosaku), a South Sudanese refugee couple who struggle to adjust to their new life and home in a rundown English town. The film considers themes including the immigrant experience, racism and trauma; it is also a horror, a genre that has traditionally been ignored by awards bodies.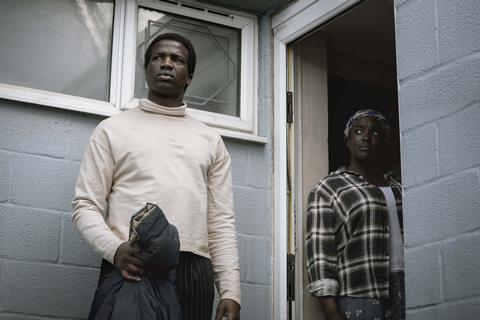 Weekes looks to history for examples of why genre can make a comeback on this stage. "One of my favourite films is The Silence Of The Lambs [winner of five Oscars including best picture in 1992] — that's a genre film. In the early days of cinema, Hollywood was making amazing musicals and interesting romances — those are genre too. It does have precedent. It's dependent on a rich, strong film industry that's able to support a broad range of movies."
A rocky start
A different fate could have befallen His House, which was developed with Martin Gentles and Ed King of Starchild Pictures. In 2017, the finished script was sent to potential producer partners — including US mogul Bob Weinstein. "He wanted to produce it," says Weekes. "I had lunch with him in the US and he said he was really interested."
After talking to his agent, Weekes felt it "wasn't the best fit" for the film. "[Bob] wasn't very happy with that decision. He threatened that if we made it with anyone else, he would sue." The Weinstein Company did indeed file a breach of contract lawsuit against Weekes, producers King and Gentles and executive producer Steven Schneider in August 2017, claiming they had backed out of an unsigned distribution agreement. Two months later, multiple sexual assault allegations were made against company co-founder Harvey Weinstein, leading to his dismissal and subsequent incarceration — and the company declaring bankruptcy in 2018.
The lawsuit against His House was officially dropped early that year, and the project moved forward with New Regency Productions, BBC Films (now BBC Film) and Vertigo Entertainment, shooting that summer. Netflix acquired worldwide rights on the eve of the film's Sundance premiere. The notoriously data-private company shared audience figures with Weekes from the film's first month on the platform — he can only comment that "it did do quite well".
His perception of His House has not changed significantly this past year, largely because he has not revisited it. "It's very awkward for me to rewatch something once I've made it," he admits. "Netflix did a drive-through screening which I went to with my family and friends. I sort of saw it then, although I mostly had my head down!"
Weekes has been "beginning to develop" his next project this past year, but he remains tight-lipped on the details. "I love episodic and I love movies," he says. "They're both working a different muscle. I would like to do both."
Having a film released in cinemas is another goal — and he is keen to return to his favoured haunts, the Rio Cinema and Hackney Picturehouse in east London. "I have a sneaky feeling that people mostly feel the same. I'm almost over doing everything via Zoom. I'm looking forward to real life and human beings."