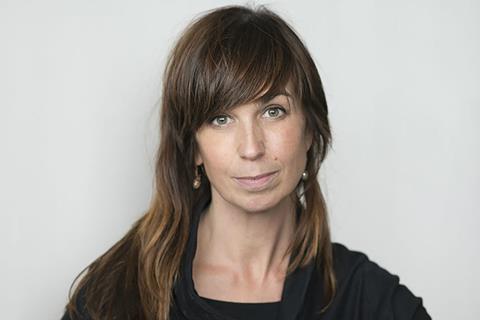 To say the story of A Bump Along The Way — about a woman facing pregnancy in her 40s — resonated with Northern Ireland-based filmmaker Shelly Love is an understatement.
Love only recently had her first child at 43 when Derry-born producer Louise Gallagher of Gallagher Films insisted she read the script by first-time screenwriter Tess McGowan. The timing was far from ideal: Love had moved to Northern Ireland from London to be nearer her parents and was facing the challenges of single parenthood. But the opportunity was too good to miss.
However, as she got further into the development of what would be her debut feature, Love confronted the reality of her situation.
"I didn't have any savings to pay for childcare," she recalls. "It was my first time being a single mum to a baby. My first time making a feature. As I was going along I realised, 'This is not possible.'"
Rather than step down from the project, Love relayed her concerns to NI Screen's head of production Andrew Reid and development executive Ursula Devine, and the organisation stepped in with its first-ever childcare grant. Raising Films — which supports people in the film and TV industry who want to have children and continue their careers — also stepped in, providing financial support through the Film & Television Charity family support fund.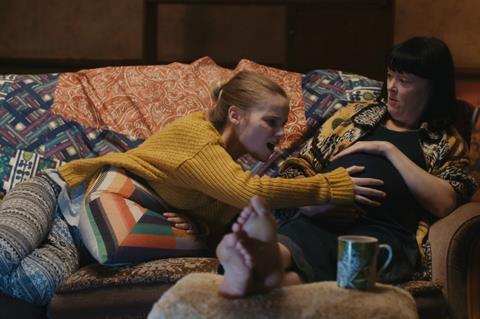 A Bump Along The Way tells the story of the charismatic Pamela, played by Bronagh Gallagher (sister to producer Louise), who is shocked to discover she is pregnant at 44 following a one-night stand. Her strait-laced teenage daughter is appalled and is facing troubles of her own.
The film won the best debut Irish feature award at Galway Film Fleadh in July. More recently it has been longlisted in each of the four BIFA new talent categories - debut director (Love), debut screenwriter (McGowan), breakthrough producer (Gallagher), and most promising newcomer (Lola Petticrew as Pamela's daughter Allegra). It also screened in Toronto and opened in Ireland on October 11 via Element Pictures, which also has UK rights. Great Point Media is handling international distribution.
As well as singing the praises of NI Screen, Love is full of admiration for Raising Films. "Their job is to try and level the playing field — female filmmakers especially but also families, fathers and people working in the industry who are carers for the elderly and for children, because they recognise the industry is very hard with very long hours," she says. "The point is we shouldn't have to make a choice between a family and our careers."