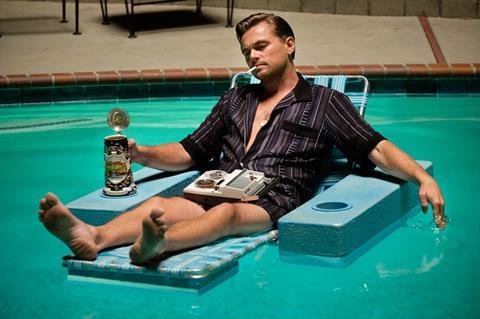 This is an exciting time of the year, even if you profess to be jaded by the annual prize-giving bonanza in the global film industry.
The awards corridor opened its doors fully on August 28 – the start of Venice– having previously only been ajar for foreign-language speculation. Until the industry had a chance to see all the goods on display at the Venice, Telluride and Toronto film festivals, there was everything left to play for.
Now Martin Scorsese's lauded The Irishman has premiered at the New York Film Festival, there's only a few stragglers – Bombshell, Little Women, 1917 and Cats – left, some of which are already hosting Academy screenings. There aren't many surprises from those who started out at Venice, and rarely does a film bow in Toronto with no US distribution and muscle its way into awards consideration (I, Tonya in 2017 was a rare exception).
Now, with the Oscar submissions deadline of November 15 fast approaching, the field is pretty much a known-known. Show business is an industry, with awards a big, moneymaking subsidiary in which everyone has a stake. We have our talking points, and the chatter will continue until the red carpet is rolled up on February 9, 2020 – a shorter corridor than usual.
If the emergence of streaming services as awards contenders was news last year, it's a fact of life in 2019, and they have played the game with aplomb so far. Venice handed the lion's share of its opening weekend to Netflix, with premieres of Marriage Story, The Laundromat and The King drawing talent in quick succession, although The Two Popes skipped Italy for a Telluride/Toronto premiere. The Irishman went down a storm at NYFF.
Yet results out of Venice were mixed for Netflix and no acting awards for Marriage Story after what was apparently a split jury is a hurdle to overcome. Joker is a Warner Bros behemoth and a big studio pushback: a film of that scope and ambition seems well beyond the capabilities of any streamer, despite their deep pockets. The Klieg lights bouncing off Joaquin Phoenix's mesmerising super-villain dazzle Adam Driver's performance in Marriage Story. But Robert De Niro must also be recognised as a Best Actor contender this year.
So, who is looking good for best picture? Quentin Tarantino's Once Upon A Time… In Hollywood seems set for a run in all categories. Joker is strong, and not just for Phoenix. Marriage Story will have to convince savvy academy voters they haven't seen it all before, despite Driver and a strong turn from Scarlett Johansson. Renée Zellweger has also laid a very strong claim in Judy. Jojo Rabbit won the coveted audience prize at Toronto, which makes it a contender. Just Mercy packs a punch. A Beautiful Day In The Neighbourhood was liked. Ford v Ferrari (released as Le Mans 66 in some markets) is strong. The Irishman is dazzling, and Bombshell and 1917 lie in wait.
Cannes winner Parasite could be recognised outside the international feature category if its Toronto reception is anything to go by. Ladj Ly's Les Misérables, which also premiered there, is France's nominee and was snapped up by Amazon in the US.
The more things change…
If a year can change the fortunes of the streamers when it comes to awards, it also proves some things stay stubbornly the same.
Only one of the films mentioned here was directed by a woman – the soft-edged A Beautiful Day In The Neighborhood – while Greta Gerwig will deliver the umpteenth Hollywood remake of Little Women in December. Many of the more fancied titles don't even feature female characters in a significant sense. Can Lulu Wang's The Farewell, which premiered at Sundance, hang in there? And Olivia Wilde's Booksmart?
One of the exciting things about awards – which pulls us back in year after year – is the sense anything can happen. Except, it seems, for this one, age-old problem that would appear to have hit the reverse gear.


Screen International's chief critic and reviews editor, based in the UK