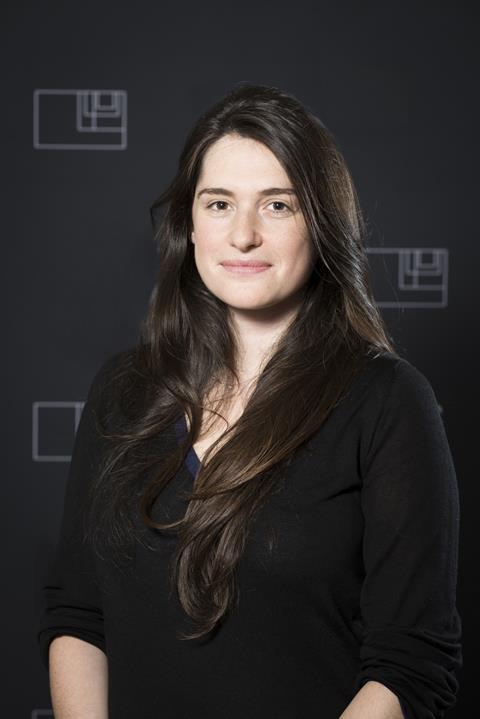 Geneva Digital Market (GDM) has long helped the industry keep up with the rapid pace of change in immersive filmmaking and this year promises to be no different.
The industry platform of Geneva International Film Festival (GIFF) will return from November 8-12 to demystify and showcase groundbreaking new forms of storytelling, told using virtual, augmented and extended reality (XR).
After shifting online in 2020, due to the Covid-19 pandemic, the ninth edition of GDM will be back in the Swiss city and will address the growing appetite for these innovative productions that only intensified as locked-down audiences were unable to visit cinemas.
"During the pandemic, I know a lot of people bought VR headsets so we know interest is growing," says Paola Gazzani Marinelli, who has been head of digital and professional programs since GDM's inception in 2014.
"In 2021, we don't need to explain virtual reality to most audiences. But technological innovation is going crazy fast and it is really important for the audiovisual industry to stay up to date with these changes."
As one of the first film festivals in the world to focus on immersive filmmaking, GDM has committed to bringing the industry together to discuss the latest trends in this field and provide a platform for new and upcoming titles.
Last year's online edition drew around 600 independent producers, filmmakers and professionals from Europe, Asia and North America. This year, Gazzani Marinelli anticipates between 800 and 900 will either attend in-person or register to catch-up with its talks and presentations online.
From pitch to reality
A central focus will be the XR Coproduction Sessions, presenting 15 European projects in development or pre-production, which are seeking co-production partners.
"The projects explore themes ranging from the challenges of being transgender in South America to how we can rebuild places using digital technology," says the industry head, adding that the works cover historical, political and societal issues.
Titles include Voyages Dans Les Paysages De Jean-Luc Godard by Swiss filmmaker Fabrice Aragno, who was cinematographer for Godard on three recent films, including Goodbye To Language, which won the jury prize at Cannes in 2014. The VR project will immerse viewers in the last films of Godard, using locations where they were shot in Switzerland, Bosnia and the Mediterranean.
Also set to be pitched is North By Northwest In VR, a Swiss production that will place viewers in the iconic biplane scene of the Alfred Hitchcock classic, as seen through the eyes of star Cary Grant.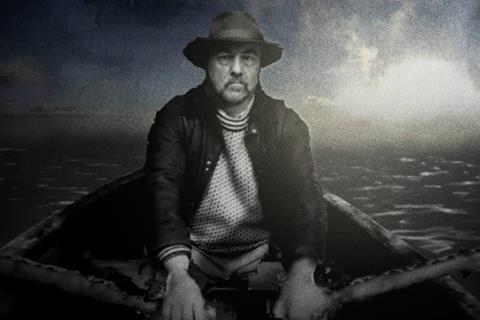 "Over the years, it has been great to see projects go from pitch to reality," says Gazzani Marinelli, recalling titles such as David Adler's End Of Night, which was pitched by Danish production company Makropol at GDM in 2019 and was selected for this year's Venice VR Expanded strand.
GDM also hosted a pitch in 2019 for Le Bal De Paris De Blanca Li, directed by renowned Spanish choreographer Blanca Li, in which 10 viewers and two professional dancers perform in a virtual ballroom and Parisian club. The work also surfaced at this year's Venice.
"We will organise at least 10 meetings with decision makers per project," says the industry head of their matchmaking programme. "The XR sessions will be on-site and online but we are trying to host as much as possible on-site as we believe there is more potential for co-production opportunities when there is a real, one-to-one connection."
Netflix among Talks line-up
As well as the separate Swiss Interactive Sessions, showcasing 10 local digital productions to international programmers and curators, the GDM will host several talks and panels across the five-day event.
"This is a space for sharing knowledge and the opportunity to learn about new approaches in the audiovisual industry," says Gazzani Marinelli of the Talks strand. "We target traditional filmmakers and producers to share how they can launch and manage their films using new distribution tools and how technological innovations can improve their work."
Industry talks include a look at the future of Netflix in Switzerland and the potential for co-productions and collaborations with the streaming giant, with Netflix director of public policy Wolf Osthaus due to speak.
Panels will include a discussion on the use of artificial intelligence in the production and writing process of series, and the impact of hybrid events on the environment. The week will open with a session on audience engagement and monetization on VOD, digital platforms and beyond. Speakers include Sarah Ellis, director of digital development at the Royal Shakespeare Company; John Canning, who was most recently an executive producer at US pioneer Digital Domain; and director Robin McNicholas, whose immersive UK production Dream proved a hit when it launched in March.
In addition, the GDM's Digital Night (on November 10) will announce the winners of Cinéforom's annual Support for Innovation competition and the winning project of the Future Is Sensible 2021 Prize, awarding a digital production that stands out for its "humanism, ethical dimension and positive impact on the future".
While the productions are experienced virtually, Gazzani Marinelli adds that an element of reality is still necessary. "Our mission continues to be a mediator because it's hard to simply have a headset in your home and switch from virtual to reality," she adds. "We still need to explain what the project is about and to be there when the person has finished to ask, 'How are you? How do you feel?' As a festival, we still need to take the time and space to exchange with people in reality."