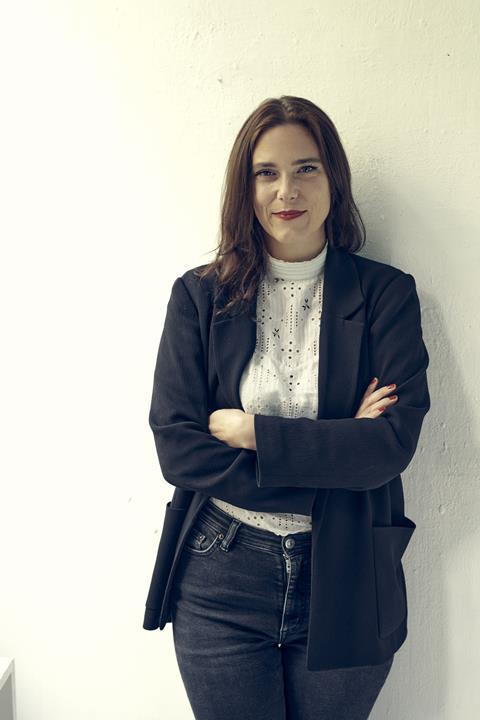 The Geneva International Film Festival (GIFF) is ready to make its return as an in-person event with a new director and a growing focus on innovative storytelling outside of film.
After being forced to cancel its 2020 event due to the pandemic, the 27th edition of the Swiss festival will roll out from November 5-14 under the stewardship of Anaïs Emery, who joined in January after several years as artistic director of the Neuchâtel International Fantastic Film Festival.
After hosting fantasy and horror features at Neuchâtel – a festival she co-founded – Emery says the sheer breadth of content showcased at GIFF is what attracted her to the role.
"The festival is really about exploration," she tells Screen. "It has incredible potential to participate in the vision of what the industry can be."
GIFF showcases not just films but TV series, web content, installations, virtual reality and extended reality (XR) works. Unlike some festivals, which feature a small selection of such titles, Emery highlights the "extended programme" of content in these fast-growing fields.
The festival has established a dedicated space for its Immersive Works competition, in a bid to make this part of the programme accessible to a wider audience, who may not have the technology at home.
But film remains a core part of the line-up, with a focus on features that take an adventurous approach to narrative. "Innovation and technology must serve imagination but story is at the centre of every programme we conceive," says Emery.
The international feature film competition will see 10 titles compete for the Reflet d'Or for best film. They include Kirill Serebrennikov's Russian drama Petrov's Flu, which played in Competition at Cannes, and Anita Rocha da Silveira's Brazilian fantasy-horror Medusa, which screened in Cannes' Directors' Fortnight and won the best Latin American film award at San Sebastian.
It is one of three international competitions that will play out at the festival, which also includes prizes for best series and best immersive work. The latter considers installations and XR projects. Each competition comes with a prize of €9,500 (CHF10,000).
GIFF is also hosting the European Script Award for a second year, which offers a €10,000 prize to a new, original series from a rising European screenwriter. The three contenders are Niklas Rockstrom for Swedish policewoman drama Before We Die, Henriette Steenstrup for Norwegian drama Porni and Patrik Gyllstrom for Swedish comic mystery series Agatha Christie's Hjerson.
Swiss series at "boiling" point
The festival has cultivated strong relationships with broadcasters. HBO is providing GIFF with premieres such as Hungarian spy drama The Informant, directed by Bálint Szentgyörgyi, and HBO Max's first Danish original drama, Kamikaze, scripted by Johanne Algren. France's Canal+ also has several projects in the festival.
Emery highlights a recent rise in TV drama being made in Switzerland. "Something is really boiling with Swiss series," she says. GIFF is giving world premieres to Swiss series including Léa Fazer's French-language thriller Sacha, starring Sophie Broustal, and German-language series Tschugger, created by David Constantin and Mats Frey, which follows the comic and chaotic goings-on at a small police station.
GIFF is also screening web series La Vie De J.C., created by well-known local artist Philippe Chappuis (aka Zep), best known for his "Titeuf" comic strips and books.
High profile talent
While the festival may not have formal red carpet events, it has attracted high profile guests for this year's edition. Italian maestro Luca Guadagnino, director of Call Me By Your Name and Suspiria, will deliver a masterclass and receive the Geneva Award. Romanian Palme d'Or winner Radu Jude will be in town for the screening of Bad Luck Banging Or Loony Porn and actors including Adèle Haenel and Udo Kier will also attend.
"The festival is, in size, really human," notes Emery of GIFF's intimate nature, which she says is what brings these names to Switzerland. "It is a place for interaction, for reflection."
After a year of cinema closures and festival cancellations, Emery adds that part of her mission is "to give people the will to go back to cinema. We must show what we believe in."
The 27th edition of GIFF will open with the world premiere of Stephan Eicher's It's Alive: A Journey Into Invisible Cinema on Friday (November 5) and close with Eric Gravel's Full Time on November 14, following a ceremony announcing the winners.