While the government's restructured funding mechanism isn't pleasing all local filmmakers, Mexico's production scene continues to deliver vibrant new voices into the international marketplace.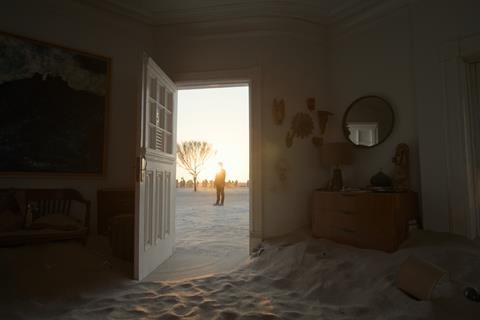 A creatively abundant country with a rich cinema legacy and a thrilling class of emerging talent that is stamping its mark on international festivals (see page 40), Mexico offers tantalising opportunities for local and international productions. The country's biodiversity boasting jungles, deserts and urban landscapes, combined with world-class infrastructure and crew base, has inevitably enticed companies from overseas, creating a familiar bifurcation between deep-pocketed outsiders and local productions.
Streaming companies such as Netflix and Prime Video/Amazon Studios — which have both pledged $300m production spends over several years — are ramping up production as are Particular Crowd, the original film banner of Warner Bros Discovery Latin America and Tele­visaUnivision's new ViX+ premium platform. Meanwhile aspiring Mexican filmmakers rely on support from the national film body Imcine, which has restructured its funding mechanism to nurture the local industry under an austerity mandate imposed by the leftist government of Andres Manuel Lopez Obrador.
That has created opportunities and challenges for local filmmakers. Observers laud efforts to divert public money towards Indigenous communities through the new Focine fund, which has appeared in place of the now-defunct Foprocine and Fidecine, the public funding pillars that for years supported native auteur-driven and commercial work, respectively.
Meanwhile Eficine 189, an incentive offering tax credits to companies that invest in local films, has been praised for becoming less elitist. Whereas filmmakers once had to line up a company before their projects were approved for public funding — which often favoured well-connected producers — now the process has been reversed, with filmmakers able to get Eficine approval before shopping around their project.
State of play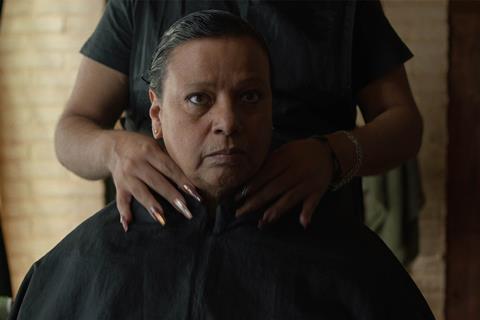 According to Imcine's latest compendium of film data, the Statistical Yearbook of Mexican Cinema, there were 259 Mexican films produced in 2021, of which 56% are supported by state funds. The number compares to 111 films produced in 2020 (48% backed by state funding), and 216 in pre-­pandemic 2019 (49%). That 259 figure encompasses projects shooting, in post and completed. An Imcine spokesperson told Screen International that 94 were completed last year.
An increase in red tape caused by the funding restructure, however, has meant two-year delays for funds promised under Foprocine and Fidecine to make their way to 49 producers. In early August, they published an open letter to Mexico's culture secretary Alejandra Frausto Guerrero protesting the hold-up. Imcine director Maria Novaro has said the funds will reach their intended beneficiaries.
"The support of Imcine is very important, especially for non-auteur and non-commercial films," notes Gabriel Nuncio, a veteran comedy actor who branched out into directing with 2021 Netflix release This Is Not A Comedy and acknowledges the difficulties filmmakers are experiencing due to the delays.
"The Mexican film industry has always needed more financial support," says filmmaker Jorge Ramirez-Suarez, whose 2005 Berlinale Special debut Rabbit On The Moon was co-­produced with Head Gear Films and shot in Mexico and London. "We never get money from TV stations or cinema chains like you see in Europe or Asia." Ramirez-Suarez's 2014 Mexican hit Good Day, Ramon (Buen Dia, Ramon) was distributed in more than 20 countries by Fox International and he is going through the Eficine process of finding a corporate investor for his feature The Mutations (Las Mutaciones).
Films from emerging directors that are backed by the state have made an impression this year, opening them up to new opportunities. Michelle Garza Cervera's Imcine-backed supernatural horror Huesera won two awards at Tribeca Film Festival in June and has toured international festivals, enabling the Mexico City native to move ahead on follow‑­up projects.
Similarly, documentarian Juan Pablo Gonzalez is moving ahead on new fiction work after his Sundance 2022 drama Dos Estaciones earned actress Teresa Sanchez the festival's World Cinema Dramatic special jury award. A follow-up feature is also in the works from Natalia Lopez Gallardo (Robe Of Gems, Berlin 2022), which received backing from the defunct Foprocine fund.
Often private companies move in to finance follow-up work and establish ties with talented storytellers. Garza Cervera, who harbours ambitions to work in English and like many local filmmakers speaks the language fluently, has already set up That Summer In The Dark, another Spanish-­language chiller, at El Estudio, Morbido and Vision Entertainment. Foreign companies, particularly from the US, continue to work locally. Capstone Global is financing the John Woo revenge thriller Silent Night starring Joel Kinnaman, which Capstone Studios is producing with Thunder Road. Production wrapped in May in Mexico City.
Streamer involvement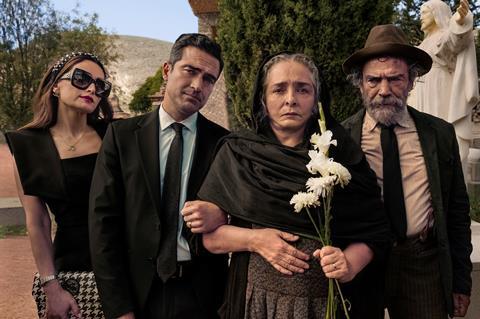 The streamers have not been slow to jump on board. Netflix acquired Alejandro G Inarritu's Venice world premiere Bardo, False Chronicle Of A Handful Of Truths, the filmmaker's first to shoot entirely in his home country since breakout Amores Perros in 2000. Its stable includes Guillermo del Toro's Pinocchio — part of which shot in Guadalajara — while Alfonso Cuaron acquisition Roma won three Oscars in 2019.
Netflix's involvement goes far deeper than the celebrated Oscar-winning trio. Through its $300m investment, it has champ­ioned local talent such as Elisa Miller's romantic comedy Don't Blame Karma! and Natalia Beristain's political satirical ¡Qué Viva México!.
Prime Video is also investing $300m, from 2022-24, which translates to around 50 local productions. These go straight to Prime Video with no theatrical release and include Juanpa Zurita's documentary 13:14 The Challenge Of Helping (13:14 El Reto De Ayudar), which is produced by comedy star Eugenio Derbez and tells of the devastating 2017 Mexico City earthquake. ViX+, the premium-tier platform launched this year by Televia­Univision, will premiere around 13 Mexican originals (see sidebar).
Particular Crowd has also been stepping up its local Mexican activity in a big way. Led by UK-born executive Peter Bevan, the content-­driven, multi-platform company has had Latin America and Mexico squarely in its sights. "We're probably doing about five features a year in Mexico specifically," notes Bevan. "HBO Max is the primary platform for those, but when it comes to our local production strategy, we target mainstream commercial fair that we think has the opportunity to go theatrical in its first window."
At the start of the year, the company debuted Sex, Shame And Tears 2 (Sexo, Pudor y Lagrimas 2), Alonso Iniguez's comedy follow-up to Antonio Serrano's 1999 Mexican hit. It is in production on Aztec Batman: Clash Of Empires (Batman Azteca: Choque De Imperios), Particular Crowd's feature produced by Warner Bros Animation, Anima and Chatrone, which reframes stablemate DC Entertainment's Batman property in an alternative universe set in Aztec times. Juan Meza-Leon (Harley Quinn) directs and the production is working with consultant Alejandro Diaz Barriga, who specialises in Mesoamerican studies and Mexico and Andean ethnic history and will ensure there is appropriate Indigenous representation in the film.
"That movie is a microcosm which speaks to our strategy as a whole," says Bevan. "We're leaning into local talent — we have a Mexican writer, Mexican director, the animation studio is in Mexico and, very importantly, it's being produced in Spanish. This is locally generated content that we think has the ability to perform around the world."
In August Viajeros, a family adventure directed by Ana Cristina Martinez, debuted on HBO Max. Female filmmakers are an important focus. Particular Crowd has partnered with Guadalajara Film Festival on a writers' lab to find female writers with the goal of developing projects and careers. "We want to give them that first platform," says Bevan.
Hot Mexican projects
Producers Muchachxs Salvajes lines up The Eternal Adolescent (La Eterna Adolescente) with funding from Foprocine and Eduardo Esquivel directing. The lead is Teresa Sanchez, winner of a Sundance acting award this year for Dos Estaciones.
All Fires (Todos Los Incendios) hails from production company Colectivo Colmena and shot earlier this year with backing from Focine and Eficine. A coming-of-age drama directed by Mauricio Calderon Rico, the project went through Berlinale Talents this year.
Totem hails from Lila Aviles, whose The Chambermaid debuted in Toronto and San Sebastian 2020. It is backed by Imcine, France's CNC and the Danish Film Fund. Alpha Violet handles sales and is a co-producer alongside Aviles' Mexican company and lead producer Limerencia Film. It follows a girl in an adults' world and her relationship with her father.
The General's Daughter is a period drama set during the early 20th century as two women embark on a trip to the north. Rodrigo Ruiz Patterson directs his follow-up to Sundance 2020 debut Summer White. The project is set up at Gael Garcia Bernal and Diego Luna's company La Corriente del Golfo and will take part in San Sebastian's Europe-Latin America Co-Production Forum.
Netflix is lining up Pedro Paramo, the feature directing debut of renowned cinematographer Rodrigo Prieto (The Irishman, The Wolf Of Wall Street). Redrum is producing the adaptation of Juan Rulfo's novel about a man who promises his dying mother he will set out to meet his father for the first time.
The streamer's slate includes Natalia Beristain's political satire ¡Qué Viva México! and, from the same director, Ruido, which stars Julieta Egurrola as a mother searching for her daughter against a backdrop of violence against women. Elisa Miller is adapting novelist Fernanda Melchor's Hurricane Season, about the murder of a witch in a poor town.
Vix+ will debut Luis Mandoki's Presences (Presencias) starring Yalitza Aparicio from Roma, and comedy I Want Your Life (Quiero Tu Vida) produced by Salma Hayek Pinault's Ventanarosa Productions.