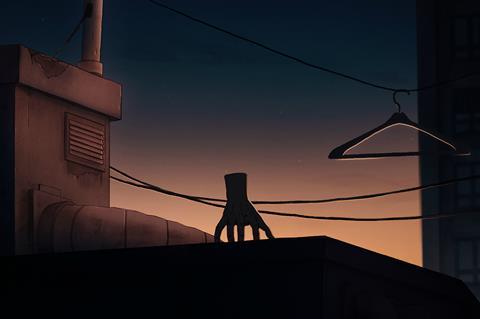 French director Jérémy Clapin's debut feature I Lost My Body has been one of the hits of the 2019 festival season.
After premiering in Critics' Week at Cannes, where it became the first animated film to win the Grand Prix since the section launched in 1962, it took home two trophies at last week's Annecy International Animation Festival – the Cristal award for best film, as well as the audience award.
Sales outfit Charades also sealed an international distribution deal with Netflix - excluding France, China, Benelux and Turkey - at the end of Cannes (despite the director himself not actually having an account!), with the streaming giant yet to confirm when it will be released on the platform.
Rezo Films is releasing the film theatrically in France on November 6.
Adapted by Clapin and Amélie writer Guillame Laurant from Laurant's 2006 novel Happy Hand, I Lost My Body follows two strands: a severed hand making its way across a dingy Paris to reunite with its body, and the tale of how that person – a young man named Naoufel – came to lose that hand. It began production in early 2017, wrapping this year ahead of its Cannes premiere.
Screen met Clapin in Annecy to discover how he brought a severed hand to life, why he thinks the Netflix deal is all about audience choice and the reason he believes his film is connecting so well with audiences.
How long did it take to adapt Guillaume Laurant's book for screen?
It was my first experience with someone else's material. I worked with Guillaume – it takes a bit of time at the beginning to throw away the book and bring something new. In the meantime we were trying to find funding – it was very hard because the story of a hand that is cut is not very sexy on paper. We had a lot of time, but that was not so bad as we worked on improving the script.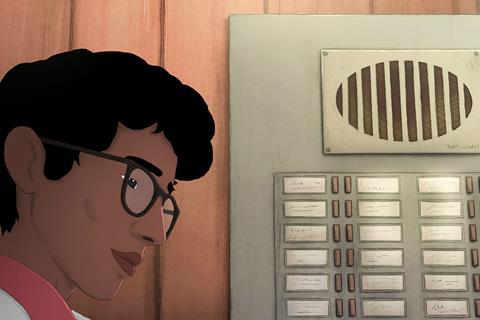 How did you divide the work of animating different timelines?
I drew a map of character paths. For me, I need a map of the story with each character. The idea was to focus on the point of view of the hand which loses its body, not Naoufel who loses his hand.
What are the challenges of bringing a severed hand to life?
It was the main thing to solve when I read the book – how to build life and give empathy to this character which doesn't have any eyes or expression. We did a lot of tests and shooting – how to shoot the hand, where to put the camera, trying to find a corporeal language around it. I didn't want it to be like the Addams family – I wanted it to be more animal. Sometimes the wrist can be the head, sometimes the hand can sit down.
What visual references did you use?
I didn't want to have a very strong animation reference – I prefer live-action references. For example, Quentin Dupieux made a film about a tyre [2010 satirical horror Rubber] that comes to life – it was the same problem for me. We can tell something from the way he shoots and plays with sound.
As an adult animation, not in the English language, with little dialogue and several scenes in black-and-white, the film is not an easy sell on paper. Why do you think it has connected so well with audiences?
The hand represents two things – a point of view outside of Naoufel, and at the same time, an internal point of view. It's a way to speak to everyone to take a look at themselves. The film is really talking about Naoufel and his destiny – the hand is a tool to write about that and to make the dialogue possible.
Had the film been made by Netflix, it might have struggled to secure a slot in Cannes. What is your opinion on that debate?
My producer told me in advance of Cannes that the deal was going to be done, and I'm very excited about it – Netflix today is a real opportunity for me. The debate is one which will disappear. Each director wants their film to have maximum visibility. For this kind of film, it was hard to get funding; Netflix proved you can take risks.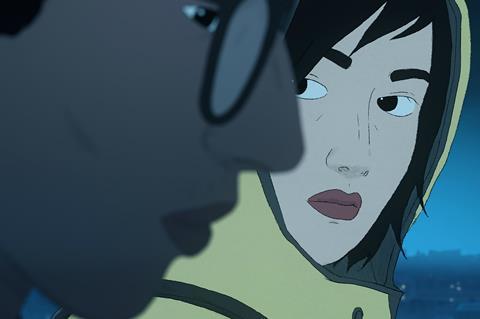 Do Netflix's restrictions on theatrical releases concern you?
We will have some screenings in France and other territories, and the film will have some screenings in each Netflix territory too. Looking at animation for adults, it's not easy to screen all around the world. With this film, we have one of the first opportunities in the animation world to be seen everywhere. There is still life in cinemas – of course when you're in a theatre it's always more exceptional.
How do you feel about people watching your film on smaller devices, such as a tablet or mobile phone?
It's not the perfect way to watch this kind of movie – you need to be in a sanctuary. I do not have Netflix myself. But maybe this kind of question is problematic – it's societal. As a user, you find your place. Maybe sometimes I don't want to watch films on devices anymore because I see such good films in the theatre. Maybe I need to watch a film now, and I get Netflix to watch it now. We need to have the maximum choices available.
What animation topics have people been discussing in Annecy?
The VR experience is getting much more interest. Usually Annecy is a festival dedicated much more to shorts – I love shorts, they're the best way for animation to be free. This year, though, there are a lot of good films in the feature selection – I think features are going to have more of a place here.
What is next for you?
In the middle of making the film I was saying 'No more features!', because it was the top of the mess. When you go down the other side, you realise you really want to make another feature. I'm writing on two ideas and have to decide this summer which I will lose. I will then start development of the other one with my producer, Marc Du Pontavice [who produced I Lost My Body]. It was a perfect combination with him – he fought for us to have an interesting dialogue around the film.